Cougar Victory at Homecoming Game
Homecoming weekend started strong with a 28-17 Cougar victory against Seven Lakes on Friday, Oct. 21, giving Cinco a 5-3 season record. Junior quarterback Brant Kuithe secured two Cougar touchdowns in the first quarter, putting Cinco in the lead 14-0 with the extra points kicked by senior Brandon Contreras. Within the last minute of the first quarter, senior quarterback James Klingler threw a 12-yard pass to Sebastian Cifuentes for a touchdown, and Contreras' extra point closed the first quarter with Cinco leading 21-0. As the second quarter wound down, Seven Lakes scored one touchdown, an extra point, and a 48-yard field goal, bringing the score to 21-10 Cougars.
During halftime, the 2016 Homecoming Court took the field, with five boys, Evan Collier, Nicolas Machado, Colton Mandel, Joshua Shipp and Michael Sporkin in the running for Homecoming King. The Homecoming Queen candidates consisted of Sofia Edwards, Claire Kreiling, Savannah Markham, Makenzie Mofley and Brooke Nicholson. Cinco's 2015 Homecoming Queen, Abigail Draut, crowned the new king and queen, Michael Sporkin and Claire Kreiling respectively.
Seven Lakes drove towards the Cinco endzone to score a one yard touchdown and an extra point in the third quarter, tightening the score gap to 21-17 Cougars. In the fourth quarter, Cinco pushed back to the Seven Lakes end zone and Kuithe ran two yards for a touchdown, with Contreras bringing the final score to 28-17 Cinco with an extra point.
On Saturday, Oct 29, at 11 a.m., Cinco will face Morton Ranch in their Pink Out Game at  Rhodes Stadium. Tickets are sold during all lunches for $4 for students and $6 for adults, or at the game for $10 for adults and $5 for students with valid IDs.
About the Writer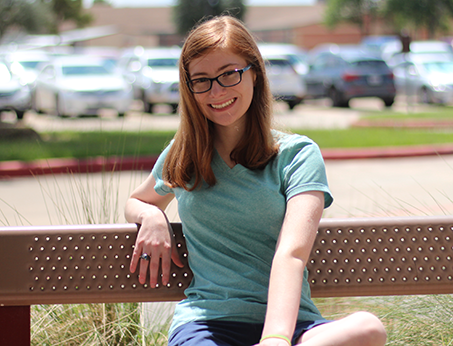 Brynne Herzfeld, Co-Editor-In-Chief
Brynne has almost run out of clever biography ideas. She has recycled a couple lines from her previous biographies.

When she's not slaving away over...