2019-2020 Cougar Stars Line Up Revealed
'Hopefuls' work, practice, audition for spot in varsity dance team lineup.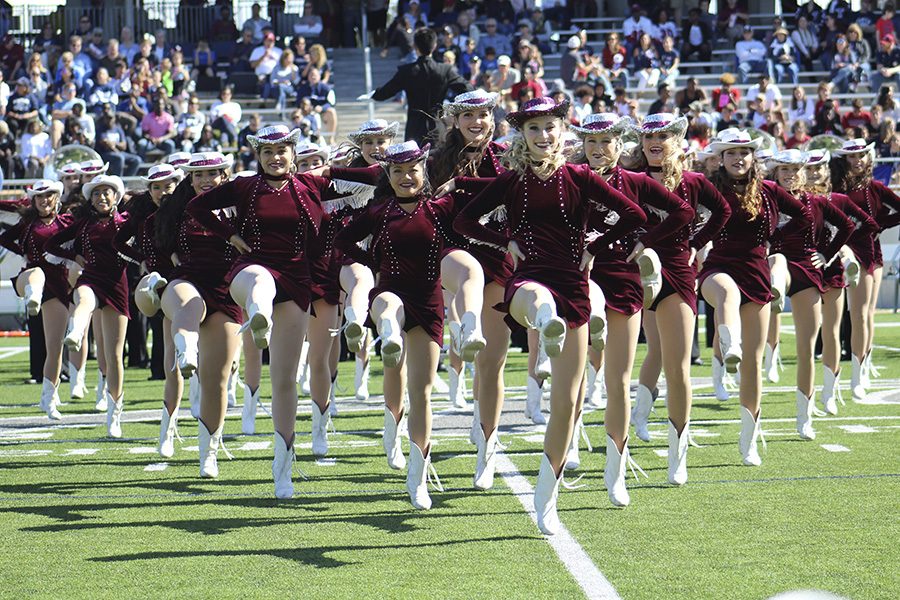 The 21st line of Cougar Stars for the 2019-2020 school year was revealed on Dec. 10. The results were posted and made public after a long process of tryouts for the students who wished to join the Stars, called "Hopefuls."
"Every Hopeful attends a meeting with their parent a few weeks before tryouts to get all of the information and required paperwork," Assistant Director Holly Trotchie said. "Tryout week begins at 6 a.m. on Monday where they learn a dance consisting of the skills required to be a Cougar Star."
In order to be considered for star tryouts, a student has to attend at least one dance class. The class provides them with the experience and skills a dancer needs.
"All Hopefuls come before school Monday, Tuesday and Wednesday at 6 a.m. to practice and work the dance in their assigned groups based on height," Trotchie said.
After the grind of early morning practices, the sponsors hold a practice tryout to prepare the dancers for their audition.
"We have a mock tryout after school on Wednesday to show them exactly how they walk in, where judges will be sitting and what kind of space their one group has," Trotchie said.
On Friday, the auditions are held.
"They audition one group at a time in front of 3 judges," Trotchie said. The judges are dance professionals and educators in the state of Texas."
Auditions end around 7 p.m., and judges place a poster with the audition numbers of the dancers who have made it in.
"The new Stars are chosen based on their scores," Trotchie said. "The score break down is given to them at the first information meeting and they have to earn a certain amount of points to make the team. The new girls who make the team are called Starlettes and they get scheduled into a class period of their own for the spring semester."
Once a Star has made the team, it does not mean their position is set for years to come. Each dancer has to audition, even if they are a returning Cougar Star.
"There is no set number of members each year and everyone, including returning members, have to tryout every year," Trotchie said.
The 2019-2020 Cougar Stars:
Freshmen:
Madison Aguayo
Ashley Kim
Victoria Perugini
Emily Peters
Caitlin Raffield
Emma Reuber
Abby Roup
Sofia Stalter
Abigail Summers
Allie Tureau
Cheyenne Weber
Sophomores:
Thea Bates
Molly Bender
Isabella Callirgos
Emma Drury
Madeline Durbin
Julia Gaglio
Anna Kat Kappel
Jenna Marsack
Emily Matthews
Alaina Mermilliod
Ashley Novosad
Selia Rendon
Caroline Schmidt
Maria Schueler
Katie Stone
Hannah Strohm
Mackenzie Wise
Juniors:
Abigail Anthis
Laney Betke
Kyla Cobb
Kelly Colpoys
Hannah Frith
Piper Gilley
Sincere Huang
Wynn Johnson
Elizabeth Kadiri
Maygan McFarlin
Mary Clare Miller
Madelyn Novosad
Madison Perez
Paulina Presiga
Hailey Shaefer
Miranda Smith
Madey Tinney
Alejandra White
About the Contributors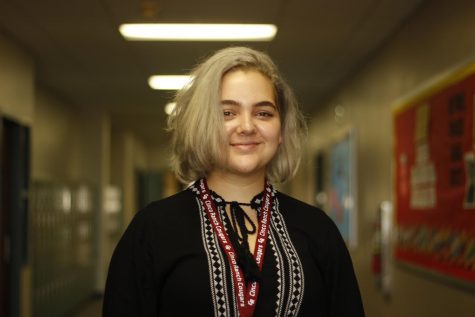 Claire Haigwood, Staff Writer
The 2018-2019 school year is senior Claire Haigwood's second year on the County Line staff, after joining during the second semester of her junior year....