CRTC's Murder's in the Heir Premiere
CRTC's first production of the 2018-2019 school year, Murder's in the Heir, premieres this week at Cinco's Performing Arts Center. The show has several different endings, so the audience gets to decide who did it, voting during intermission for the culprit.
You can see them all this Thursday at 7:oo pm, this Friday at 7:00 pm, or this Saturday at 1:00 pm and 7:00 pm.
Tickets can be purchased now by students, Gold Members, and military personnel for $5 and adults for $10. Or buy them at the door, students, Gold, and military for $8 and adults for $12.
Somebody is just dying to meet you…

Hang on for a minute...we're trying to find some more stories you might like.
About the Writer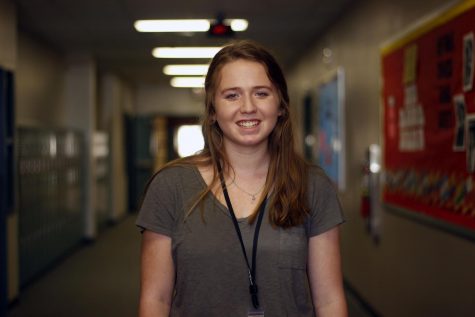 Celeste Hoover, Staff Writer
If you're reading this, be sure to congratulate Celeste Hoover, she finally made it onto the County Line staff!  Celeste has always wanted to pursue a career in journalism, and plans to make it onto many more newspaper staffs in the future. If she's not daydreaming about all the awesome articles she's soon to write, Celeste is probably reading. Her favorites include Pride and Prejudice, and the Harry Potter series. While she attempts to navigate the chaos that is her sophomore year, Celeste is also a part of the Cougar Octathlon team, Cinco's chapter of LeagueX, Model UN, and of course, is a first-year staff writer for the County Line. She can't wait to start her career and is so excited to see what this year will bring!