Where's everyone heading?
Our ongoing list of the college plans of our senior class.
This is an ongoing list and is continually updated. If you're a senior and haven't yet filled out the form to be included on this page, please do so at https://goo.gl/forms/mO2JZNYiubzE5spj2
Barnard College at Columbia University
Angela Lytle
Baylor University
Samantha Pollard
Mackenzie Garnett
Carnegie Mellon University
Jenna Cui
Columbia College Chicago
Zoha Hussnain
Columbia University in the City of New York
Tyler Worrell
Gallaudet University
Nykol Pratt
George Washington University
Paloma Ames-Zuniga
Harding University
Gracie Shanks
Harvard University
Zach Brown
Houston Community College
Jose Diaz
Kaleb Berry
Lone Star College
Trevor Weissman
Louisiana State University
Jalon Jackson-Law
Victor Akpan
Mary Hardin Baylor University
Michelle Long
Oklahoma State University
Jeffrey Grace
Chattie Pawelek
Purdue University
Mariel Culp
Rice University
Russell Ku
Daniel Argueta
Roanoke College
Bryn Haden
Sam Houston State University
Rachel Courtney
Ethan Bowles
Mytalia Jordan
Seattle Pacific University
Rachel Regner
Seton Hall University
Audrey Pennington
Stephen F. Austin University
Avery Connor
St. Edward's University
Kelly Salinas
Zoë Padelopoulos
St. Mary's University of San Antonio
Ratna Ramaraju
Texas A&M University
Rachel Foreman
Abby Rooney
Grayson Snyder
Claire Heigl Maza
Olivia Summers
Lillian Costley
Alex Luongo
Deep Parikh
Morgan Bush
Andres Blanco
Texas Christian University
Kellan Bernard
Arianna Rivera
Texas State University
Joe Powell
Sarah Crawford
Sydney Walker
McKena O'Donnell
Texas Tech University
Casey Cloke
Anna Orgeron
Kristen Clymer
United States Air Force Academy
Jacob Szymanski
University of Houston
Ricardo Del Rio
Andres Del Rio
Emma Gruenberger
Catherine Tran
Hannah Hassel
University of Arkansas
Melissa Spengler
Claire Fortier
Taylor Kramer
University of California at Los Angeles
Calvin Wang
University of California at San Diego
Nour Turki
University of Oklahoma
Quincy Reid
Devin Staton
University of Texas at Arlington
Ryan Van Geffen
University of Texas at Austin
Brynne Herzfeld
Fannie He
Diego Montenegro
Diego Velaochaga
Tommy Liu
Reyna Ledet
Bella Riffle
Arya Bhakare
Emilee Dicken
Vivian Tran
Hannah McCarty
University of Texas at Dallas
Samuel Teas
Poul Theil
Seth Ritchie
University of Texas at San Antonio
Ana Medina
Angelica Arinze
Katie Becker
Melanie Burges
Olivia Futch
University of Oregon
Alli Gerhardt

Hang on for a minute...we're trying to find some more stories you might like.
About the Writer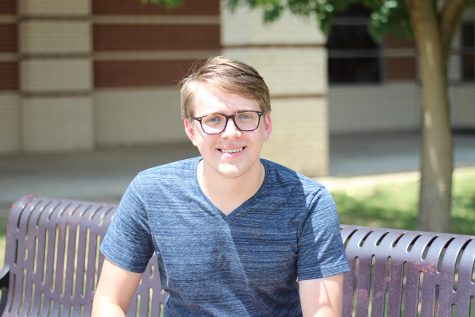 Samuel Teas, Co-Editor-In-Chief
Samuel Teas, after being drenched in the tidal wave of junior year, and is just now crawling onto the beach that is senior year, is now Co-Editor-In-Chief of the County Line. Sam is a history enthusiast, an avid watcher of NBC's Community, and, upon writing this, discovered a strange ardor for ocean-related metaphors. He also loves writing in all kinds of forms, from poetry to news articles and everything in between. When he's not in room 1221, he's probably at a national park (although that last part might be wishful thinking).
With not much more than a pen, a highlighter, and a computer used significantly more than the previous two items, Sam is excited to enter his fourth and final year of giving the people of Cinco a voice.