'Drowning' in the Beats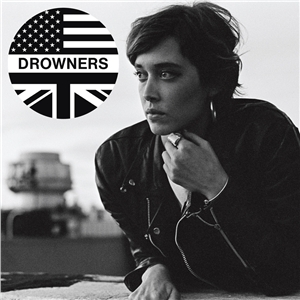 If there was a way to combine The Strokes' first few albums with The Smiths and add a pinch of Arctic Monkeys' older sounds, you would get Drowners, an up-and coming New York based band. It formed back in 2011 when front man Matt Hitt moved from Wales to the Big Apple to pursue a career in modeling, recruiting three local musicians along the way. The alternative rock band released their self titled album on Jan. 28th 2014 via Frenchkiss Records, receiving moderate reviews from critics.
The album exerts a nonchalant vibe throughout, with its simple guitar strums and basic drum hits, and although musical influences are heavily recognized, they somehow managed to make it their own.
The album's first single "Luv, Hold Me Down,"was a great lead in to what to expect from the rest of the tracks. Its lyrics show the infatuation that a guy has for a girl ('A school boy grin that only goes to show, that I can only have self control/Rip me up and bully me in jest), making it relatable to the audience, who at some point in their life experienced these teenage love emotions. This track definitely sets the tone for the rest of the album with its upbeat guitar strumming and catchy chorus, yet it's difficult not to catch hints of other iconic bands throughout the album. In "Unzip your Harrington", Hitt channels his inner Morrissey vocally while the band attempts to keep The Smiths' melancholy sound and owning it by adding bits of pop. Track 8, "Bar Chat," seems straight out of Is This It by The Strokes, which came out over ten years ago, as it mimics the same abrasive sound with its harsh guitar strokes. Hitt's accent ultimately pulls a Casablancas' and the resemblance is noticeable.
Coincidences aside, original content does shine, even if their run time is just above two minutes. "Shell Across the Tongue," just like the first single delivers an energetic sound that can easily become a hit, and it does not drag for minutes on end. It is quite fun to listen to because it makes you want to dance and it genuinely sounds like Drowners are having fun playing the it. Like "Luv, Hold Me Down," "Well, People Will Talk," really conveys what Drowners is trying to strive for; teenage angst lyrics ('While I'm feeling jealous about/Cause all your friends are too good looking/You joke around but it's all too real'), contrasts it with a vivid carefree sound.
I give Drowners an overall rank of 8/10 for its energetic and optimistic beats as well as fun lyrics that are able to connect the listener to the band. Since this is Drowners' debut album more originality was expected because it was the perfect opportunity to take risks and figure out what works for them and their audience. Instead, they were heavily influenced by other great bands that have already made a name for themselves due to their own originality. Hopefully their sophomore album will contain more variety and will showcase a happy medium between what influenced them and their own vibe, not plain imitation.