Education Expedition: UT Austin
As with most non-juniors, I had severely procrastinated making a list of potential colleges to go to. With AP classes, newspaper, swimming, and other extracurricular activities, I was more focused on getting an acceptable amount of sleep (5 hours is the minimum; anything less and I'm delirious for the rest of the day) than deciding where I should go for higher education. So when my junior year started and I suddenly started getting college spam, each of them imploring me to pick their institution over the rest, I was very confused. Questions like "how good are the educational programs?", "how much does this place cost?", and most importantly, "do they have private bathrooms? (unironically one of my most important wishes in a college. I am not looking forward to sharing a bathroom with my whole floor) were racing through my head as I looked over yet another college email. Of course, websites like Niche and College Express give you information about both national and international colleges, but without actually going there yourself it can be tough to decide what college you should apply to.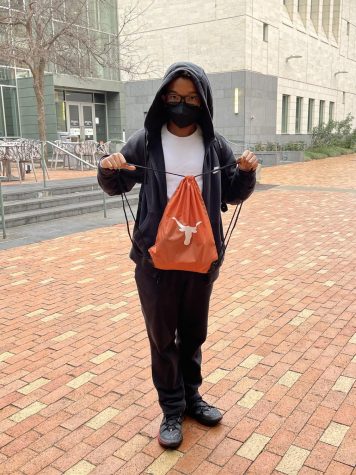 That's why this new County Line column, Education Expedition, is here! As I tour colleges on my quest to find the university that is just right for me, I'll write about my overall experience in this series of articles. Of course, there are a few limits to what I could write about. Obviously, I won't be able to go to colleges outside of the state, but due to the large number of students who go to in-state colleges, it shouldn't be a problem. 
As it says in the title, we will be going over the University of Texas at Austin in this article. Founded in 1883, UT is considered a Public Ivy school, meaning that it matches the academic standards of Ivy schools such as Yale or Rice University while staying cheaper than those schools (if you are in-state. Out of state can get pretty costly). A little lower than 40,000 students attend UT, and 32% of students get accepted, meaning that it's a big and competitive school, with people from all over the world trying to get in. However, the top 6% rule applies to UT Austin, meaning that anyone in the top 6% of their class gets automatic admission into UT. Keep in mind that this doesn't guarantee a spot in your major, only admission into the university. 
Speaking of majors, UT Austin has plenty to choose from. With 110 different undergraduate degrees, you could find almost any education that would substantially support your future career. Students who graduate from here make a median salary of $67,839, almost $20,000 over the national median. This shows that UT excels at getting its students ready for the real world.
Now that all the stats are out of the way, let's talk about the campus tour!
…Actually, I think that there is one more thing that must be said before I talk about the tour: the weather. At a bone-chilling 30 degrees and spurts of rain that made my hands go numb, the weather proved to be a significant hindrance on my tour. Many students didn't come outside because of the temperature. Because of this, I wasn't able to gauge student life on my tour. It also may have soured my tour without me realizing it, so I'll mention it here just to provide some context to my experience.
Now, for real this time, let's get into the campus tour!
Vibe of UT
The first thing I noticed about the campus was how small and compact it felt. Don't get me wrong, at 437 acres, UT is a pretty big campus. However, when compared to other popular Texan universities (Texas Tech is 1,839 acres, Texas A&M is 5,200 acres, Baylor is 1,000 acres) UT is relatively small. However, getting from one side of the campus to the other (which I had to do on my tour) was only 10-12 minutes. The time to walk across the campus is probably even shorter in normal weather conditions, for the cold and rain forced me to stop, take out my umbrella, and put on my gloves. Even though it's a relatively small campus, many buildings are crammed together as close as possible. With 239 buildings on campus, the construction planners had fit in as many buildings as they could. However, the buildings aren't so close that it's awkward to walk around the campus; in fact, it's the exact opposite. With speedway street, a wide, yellow brick sidewalk that goes through cuts through the entire campus, masses of students could go from the north campus to the south with ease. The only complaint I have with the campus layout is how unorganized it is. Dorms are randomly intersected with classroom buildings, making it difficult to know where to go if you don't have a map. If they had constructed it where school buildings were on one half of the campus and dorms on the other half, it would make it much easier to transverse.
Another thing that caught my eye was how different the scenery felt compared to the rest of Austin. With its towering steel skyscrapers and urban vibe, the capital of Texas contrasts heavily with the homey, slow-paced atmosphere that the UT gives off. This difference can be seen most clearly looking north when you are on Speedway street, next to SWG. It can be compared to a forcefield that doesn't allow any urban influence into the university.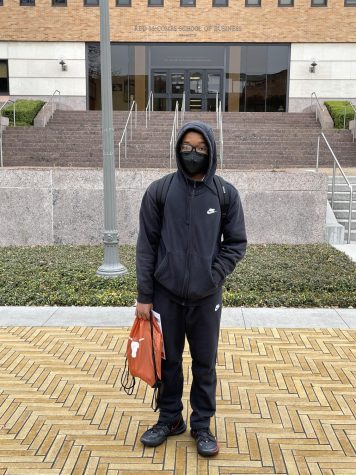 Dorms
My tour only went to the Jester dorm hall, one of the 14 halls on campus. It was a huge, two-floor building with many different dining options to choose from (including the highest-grossing Wendy's worldwide). The dorms themselves? They were…average. Granted, it was the cheapest and most basic room, but it was small and didn't have any special qualities that dorms from other colleges don't have. The dorm comes with two beds (high enough off the ground so you could store things under it) and desks on either side of the room, with a sink and window in the middle. This makes for a cramped space overall, although this is not different from many dorms across the country. The basic dorm room plan uses a community bathroom, meaning you share the bathroom with the rest of your floor. These bathrooms are cleaned by dorm staff twice a day. 
There are bigger dorm rooms and private bathrooms in halls other than Jester if you don't like how Jester sounds. However, it does get quite expensive depending on what you want.
Student Activities
Due to the very involved student body, there are lots of things that students could do when they don't have class. In fact, there is a dedicated building to this. The Wiliam C Powers Student Activity Center (WCP on the map), is located in the middle of the campus. Many dining options are here, including Longhouse Coffee Co., (my dad tasted their coffee and gave it an A-) and 1, 2, 3 sushi. There are many TVs to watch sports or the news on, and you could hang out with your friends here. There are also sleeping stairs, places where you can take a quick nap before you go to class if you don't want to walk back to your dorm.
Just below the WCP is the Gymnasium (GRE on the map). This is a 3 story building that has almost any kind of sport or cardio activity you can do (it certainly helped their basketball team make it to the 2nd round of March Madness). From basketball to running, to swimming, and even rock climbing, there are truly so many things you could do at the GRE. Speaking of sports, there are lots of sports that you could compete on the NCAA level for. Most of their teams have gotten very high awards for their respective sports (except their football team, which our tour guide adamantly reminded us of).
Closing Statement
Overall, I left Austin with a very positive impression of the university. The smallness of the campus made it easy to move around everywhere, but it was big enough to house the multitude of majors and dorms. With it being in Austin too, there are much more activities to do that I haven't gone over in this article. But, even if you decide to stay on campus, there are many things to do that won't let you be bored.