Cougar Stars leap into competition season
The Cougar Stars dominated the Crowd Pleasers contest held at Magnolia High School on Feb. 4 with a Grand Champion officer line and a Super Sweepstakes rating for the entire team. The officers won first in jazz, novelty and contemporary while the team got second for contemporary and pom.
The Stars hosted their own Crowd Pleasers competition at Cinco this past weekend, and they will take part in the Jersey Village Miss Drill Team Texas contest on Feb. 25.
Once football season ended, the girls began preparing for competition season. They start practicing at 6 a.m. every weekday by stretching, working out and cleaning up their dance routines. According to lieutenant colonel Bianca Toquica, the hours they put in are finally starting to prove worthwhile.
"My proudest moment was when the officers and I won first in all of our categories and were named grand champs because we work so hard every morning," Toquica said. "It's honestly the best thing to have all of your hard work pay off."
After a month of competing and hosting contests, the Stars will head to Orlando, Fl. on Mar. 1 to participate in a Master Class dance session and vacation in Disney World.
"We honestly have such a strong bond within our team and with our directors," senior Cougar Star Paulina Cardenas said. "We do so much together and spend so much time with each other in and out of school. I'm most excited to be able to share the magic of Disney World with them and make memories that will last a lifetime."
About the Writer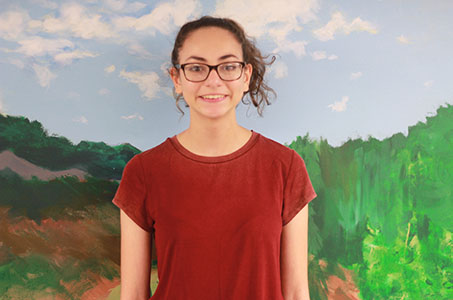 Roba Abousaway, Co-Editor-in-Chief
Senior Roba Abousaway is finishing up her last year of high school as Co-Editor-in-Chief of the County Line. When she is not off interviewing someone in...