JV girls finish second consecutive perfect season
The girls' junior varsity basketball team finished undefeated this season for the second year in a row.
Last season, the squad was the first JV basketball team to go undefeated, with a record of 25- 0, bringing a two year record of 50- 0.
The team, which consists of 10 sophomores and one junior, recognizes they would not achieve this accomplishment without each player.
"My teammates are so important to me," sophomore point guard Ally Barrios said, "I do not know what I would do in the game if I did not have them; I do not think I'd be able to finish the game."
Reflecting on the past two seasons, most of the girls understand the extent of the effort required to reach this feat.
The girls also said that without their coach, Chris Dudley, they would not be as successful as they were in the streak.
Additionally, sophomores Michelle Schmidt and Mackenzie Smith have been undefeated since the seventh grade, giving them an overall career record of 75-0.
"I definitely feel like it is something to be proud of, and I feel like I've accomplished a lot," Schmidt said. "But it really only makes me want to win more games and be an asset to my team."
About the Writer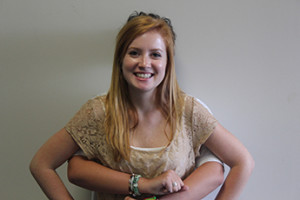 Elizabeth Hale, Co-Web Editor
Elizabeth Hale aka Betsy aka Liz aka Ginger is a senior at the wonderful Cinco Ranch. She's one of the co-web editors of the County Line website, and...