Update: Katy ISD voters reject bond for second stadium, Ag center, STEM center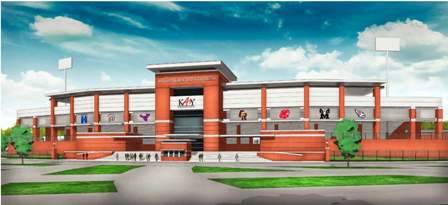 Residents in Katy ISD voted to reject a $99 million bond proposal that would fund a new football stadium and activities complex, an Agricultural Sciences Center and a STEM research and building center.
Controversy surrounding the bond focused on the budget for the second stadium, $69.5 million, and the size and scope featured in the designs.
With Tompkins High School adding a varsity-level team during the 2014-15 school year, football games will need to be held weekly on Thursday and Friday nights and twice on Saturdays without the second stadium, district resources concerning the bond said.
"It's hard to get homework done on Thursday game nights," junior Cougar Band member Laura Baker said. "We don't get home till about 11, so a lot of kids stay up until maybe 2 a.m. doing homework."
Population analysts have predicted the growth rate of Katy ISD to follow that of the last five years, with about two thousand students joining each year. Projected enrollment for the 2020-21 school year is 83,635 students. District officials plan to build two or three more high schools in the next decade, according to a Voters Guide mailed to Katy ISD residents.
Similar concerns about growth back support for the Agricultural Sciences Center, with a budget at $25 million. The Center would have alleviated parking issues at Leonard Merrell Center and provided safer transportation and housing for animals in the FFA program.
"Katy ISD has a proud and rich history of FFA excellence, and of providing facilities that match students, staff and community commitment," said the Voters Guide. "However, the district has outgrown L. D. Robinson Pavilion."
The S.T.E.M. Project Center, with a proposed location adjacent to the Miller Career Center, will provide open areas with high ceilings for projects and provide field trip opportunities to elementary schools in the district if approved.
The CRryptonite Robotics FIRST Team 624 and other robotics teams will use the S.T.E.M Center as a build site. In many of its publications advertising the bond, Katy ISD has included photos and videos of the team working.
Taxpayer rates were not projected to increase as a result of the bond, the district said on its official website.
Leave a Comment
About the Contributor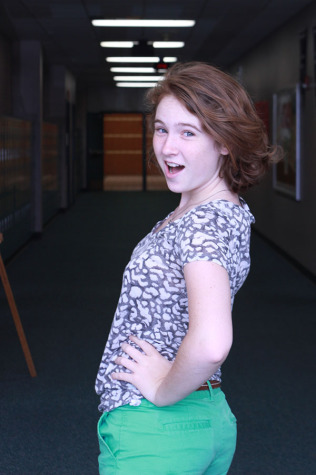 Emily Burleson, Co-Editor-in-Chief
Emily Burleson, senior, is Managing News Editor for her third year on staff.  The thrill of reporting breaking news is her favorite part of working on...