Top 5 Austin City Limits Performances
Paul McCartney
After years of trying to book the former member of The Beatles, Austin City Limits finally succeeded. The 76 year-old rock legend played a nearly two and a half hour long set filled with tracks spanning throughout his career of over five decades. He was as energetic and enthusiastic as ever, rocking the audience songs such as Helter Skelter and bringing them to tears with a ukulele rendition of Something as a tribute to the late musician George Harrison. He told the same stories he has told for years, such as the time famous guitarist Jimi Hendrix played a tribute to the Beatles' album Sergeant Pepper's Lonely Hearts Club Band or meeting officials of the Soviet Government, but he tells them so well that they're entertaining each time. The atmosphere of the crowd was magical, coming to a climax during the refrain of Hey Jude. The show felt like a celebration of the life of this living legend.
Arctic Monkeys
Highly divided after the release of the album Tranquility Base, Hotel and Casino earlier this year, fans were anxious to hear some of the Arctic Monkeys classic songs. They satisfied fans old and new with a setlist featuring songs from each of their albums released throughout their 12 year career. From new songs such as Four Out of Five and the classic I Bet You Look Good on the Dancefloor, lead singer Alex Turner captivated the audience with his mysterious aura and alluring voice.
Brockhampton
Self-proclaimed "best boy band since One Direction," rap collective Brockhampton has taken the hip hop world by storm. The group performed hits from their Saturation albums such as GUMMY and BOOGIE, as well as new songs NEW ORLEANS and J'OUVERT with an atmosphere similar to early Odd Future shows. The bond between the performers and their loyal fan base was prevalent in the crowd, joining openly gay frontman Kevin Abstract in a chant of "I'm gay!" before the performance of QUEER and whooping in approval as the group told of their origin in the nearby town of San Marcos.
Khalid
Performing just before the release of his highly anticipated EP Suncity, the El Paso singer delighted the audience with his lush, danceable pop tunes, opening his performance with his hit song Eighteen. He then transitioned into the slower music he is praised for with his song titled Saved, a monologue about missing an ex that had some of the crowd in tears. His smooth voice and natural stage presence made for a charming performance.
Parquet Courts
Hidden away at the Barton Springs stage in the mid afternoon on Sunday was the modern punk rock band Parquet Courts. Coming to Austin all the way from New York, they brought to Texas a sound that seemed like a hybrid of seventies and eighties punk bands Violent Femmes, Social Distortion and Sex Pistols. Many in the crowd had never heard their music before, but the talented musicians had young punk rockers moshing and headbanging to songs such as Total Football and Wide Awake. They repeatedly endorsed Senate candidate Beto O'Rourke, encouraging audience members to vote democratically in the upcoming Texas election, winning over the largely liberal audience.  

Hang on for a minute...we're trying to find some more stories you might like.
About the Contributors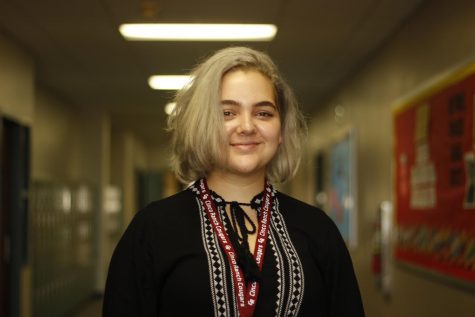 Claire Haigwood, Staff Writer
The 2018-2019 school year is senior Claire Haigwood's second year on the County Line staff, after joining during the second semester of her junior year. When she is not stressing over humanity's destruction of the planet, she enjoys volunteering, writing and discovering new music, and long walks in nature. Claire was born in Washington D.C. and plans to move back to the east coast after graduation.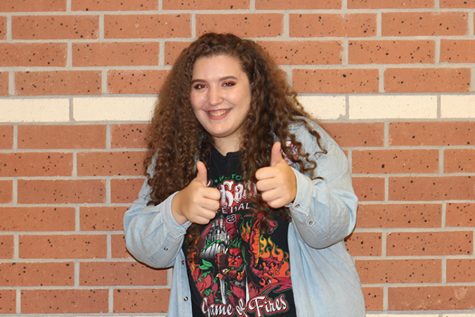 Kelly Salinas, Staff Writer
Kelly Salinas is a tree hugger, a debater, an artist, obsessed with saving the bees, and many other things, but is only joining the County Line staff as a senior.
With a passion for the environment, helping others, and using her voice for good, Kelly hopes that the County Line will be a nice addition to her senior year.
She's involved in a multitude of clubs like Debate, Model United Nations, Environmental Club, and more, and thinks that County Line fits right into the family. And while those things are great, she's most excited to try to get others to save the bees. Please save the bees.