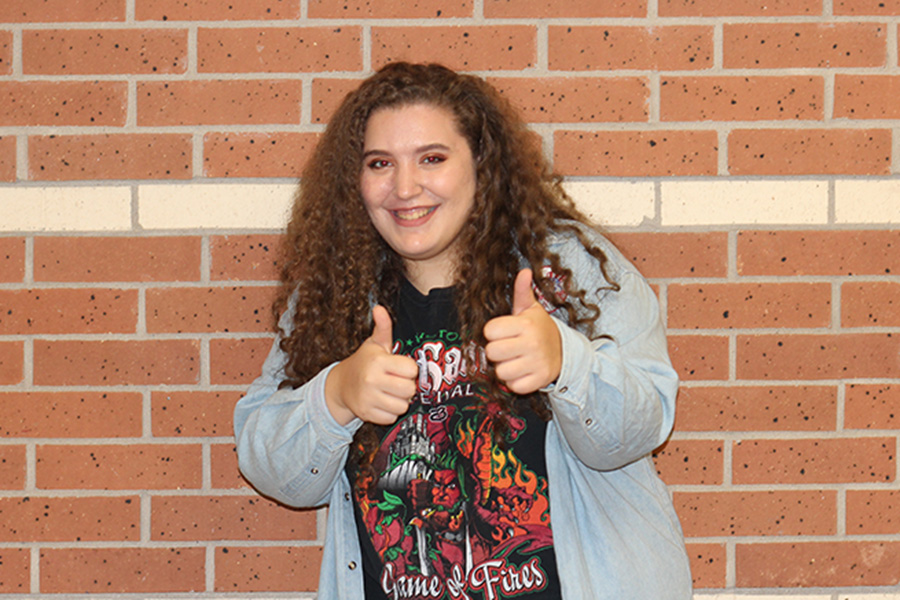 Kelly Salinas is a tree hugger, a debater, an artist, obsessed with saving the bees, and many other things, but is only joining the County Line staff as a senior.
With a passion for the environment, helping others, and using her voice for good, Kelly hopes that the County Line will be a nice addition to her senior year.
She's involved in a multitude of clubs like Debate, Model United Nations, Environmental Club, and more, and thinks that County Line fits right into the family. And while those things are great, she's most excited to try to get others to save the bees. Please save the bees.
Kelly Salinas, Staff Writer
Oct 25, 2018

Top 5 Austin City Limits Performances

(Media)

May 02, 2018
Apr 04, 2018

Bee Week: A recap

(Story/Media)

Apr 01, 2018
Mar 22, 2018
Mar 01, 2018
Dec 11, 2017

Leave the internet alone: a net without neutrality is no good

(Story)

Oct 30, 2017

Senior achieves rank of National Merit Semifinalist

(Story/Media)

Oct 02, 2017

Art college applicants face unique challenges

(Story/Media)