Juiced in Time
Main Squeeze offers patrons diverse, healthy drink array
Upon entering Main Squeeze Juice Co. on Fry Road, I was greeted by a welcoming and modern interior. A wall of plants adds vibrancy to the space, providing an enticing and Instagram-worthy experience. Within minutes of stepping inside, I was certain that Main Squeeze caters not only to those conscious of their health, but also to the rapidly expanding Katy area by offering an array of juices, smoothies and cleanses for all tastes.
The cashier was sweet and helpful even through rough circumstances; due to a massive opening week turnout, there was an unexpected banana shortage. My mom picked up a "Glow" juice, and due to the banana shortage, I ordered the Elevated Peaches and Cream smoothie which substitutes cauliflower for the bananas and adds extra nutrients. The juice, made from cucumber, kale, spinach, apple and lemon, was lovely. With flavors of apple and cucumber most prevalent, and an earthy note from the kale, the juice was refreshing. The smoothie was interesting, as the cauliflower made it lackluster in comparison to the vibrancy of the juice. Made from almond milk, peaches, dates, almonds, hemp protein, cinnamon and cauliflower, it was subtle and enjoyable. I would have preferred bananas in it, but the cauliflower was tasteless and gave the drink a nice creamy texture. Overall, both drinks were great.
The price level was high,as both drinks came out around $15. While that may strike someone as ridiculous, the quality of ingredients and the amount of produce used to make each juice results in high prices. The juicery is perfect for those that are dairy free, gluten free, or vegan, as the menu has no animal or wheat products. With so many choices, I will definitely return to Main Squeeze, hopefully when bananas are in stock.
Verdict: 5/5

Hang on for a minute...we're trying to find some more stories you might like.
About the Writer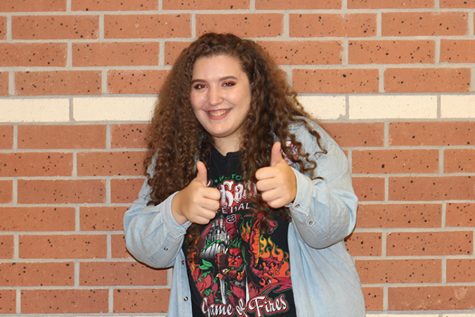 Kelly Salinas, Staff Writer
Kelly Salinas is a tree hugger, a debater, an artist, obsessed with saving the bees, and many other things, but is only joining the County Line staff as...