Cinco Wrestlers Floor Competition
After five successful matches, Cinco boys Varsity Wrestling team is in the middle of their 2019-2020 season. The team is relying on senior leadership after a close call with the district competition last year.
"I'm feeling pretty good about this season, we have a younger team but I'm looking forward to the competition," Varsity Coach Bill Dushane said. "Half of our lineup is new varsity, which is good but incorporating them into the team can be a challenge. We have great senior leadership, our Captains Pablo Mantilla and Gustav Ebbesen are doing a great job."
Senior Captain Gustav Ebbesen has been a part of the Cougar wrestling team since his freshman year. Encouraged by his captains and coach to stick with the sport, Ebbesen is now looking at college wrestling and hopes to inspire his team to do the same someday.
"We had a great opener last weekend," Ebbesen said. "Friday we won both our duels and Saturday we got third in our tournament. A bunch of sophomores really stepped it more than they we're expected to, it's awesome. Heck yeah, I'm proud of them."
While an early win doesn't always guarantee an easy season, Ebbesen and Mantilla are doing their best to build team pride and confidence in the younger wrestlers.
"We've gotta break barriers and start believing in ourselves," Ebbesen said. "If you think of yourself as a mediocre wrestler then you're going to practice as a mediocre wrestler, and you're going to wrestle that way. Even if there's a guy you could get a takedown on, you're not going to try it, you think he's better than you. With a lot of young kids right now it's a lot of 'Oh this guy's a good wrestler, maybe I shouldn't try to go for it.' Hopefully by the end of the year that'll change, they've got plenty of potential."
The underclassmen will be polishing their skills at preliminary meets until Feb. 7/8, where the team will compete at Districts for a chance to qualify at Regional meets. With only two members of the team qualifying for Regionals last season, Dushane has his sights set on Districts.
"We're especially looking forward to districts in February," Dushane said. "Everything else is a stepping stone, it's all a building process."
The Cinco boys wrestling team is set to next compete this Friday/Saturday at Morton Ranch High School at 8:30 AM.
"Our motto this year is 'It's up to me'," Ebbesen said. "To me, that means that it's up to us to make it a good season, could be a bad season or a good season depending on us. It's not a sport like football where you can lean on your teammates, you depend on your teammates to help make you better, get you out of sticky situations, but you don't lean on them. It's up to you to make yourself a better wrestler."
About the Writer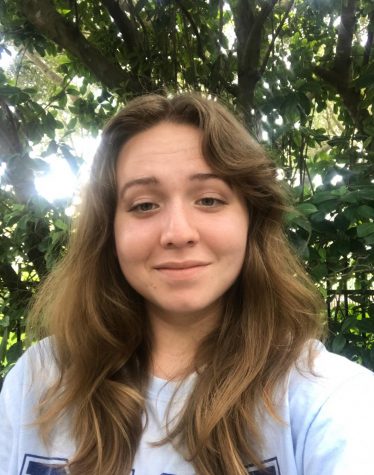 Celeste Hoover, Co-Editor In Chief
Ladies and gentlemen, she's back for her senior year! Celeste is so excited to be a part of the Cinco journalism program once more and can't wait to share...