Fall nets success: Volleyball sets for successful start to season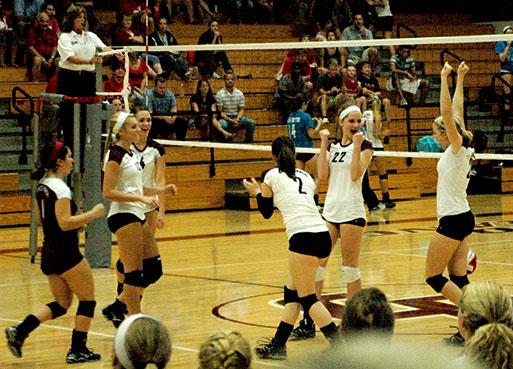 Calm down; take a deep breath and focus. This is how the varsity volleyball girls keep themselves in check for what they hope will be a successful year. The goals for this year are to win district and to go as far as possible at playoffs. So far the season has gone as planned with 20 wins, 12 losses, and four wins for district.
"The season is going great so far; we are all like one big volleyball family and we get along really well on and off the court," senior Courtney Cary said.
The players are supportive of each other through struggle and triumph.
"We have a lot of chemistry off the court which goes into the court too," said junior Mckenzi Phoel.
This year the team has a variety ages and skill levels. Despite ranging in age from first year varsity players to seven seasoned senior players, the girls have bonded and are determined to make this a winning year.
"I see us going very far," Cary said. "I can see our team winning district. We are extremely capable. We have so much talent and so much drive."
Motivated from past losses, the team is working hard to go all the way this year.
"We have really been working on cutting down on our stupid mistakes that shouldn't be made," Cary said. "Goal-setting as a team and talking about what we need to improve on, really reduces our errors."
According to Phoel, the lady cougars hold themselves to high expectations to play their best, stay motivated and stay aggressive during games. They hold each other accountable for their responsibilities.
"We really expect a lot out of our team," Cary said. "Whenever we dig ourselves into holes during games, we are usually pretty good about fighting back and getting back into the game."
Losses in the past have brought more experience and better mind sets for the players. Their inability to get past the first round of play offs has set new goals for the team.
"Our biggest goal is to worry about ourselves and not the other teams," Cary said. "To see our team going for every ball [and] not letting the ball hit the ground is really rewarding. It's intense and fun when we play like that."
One successful season is already in check. The team knows how to bring the game.
"If we play like we know we can, we will be unstoppable. We are an incredible team with incredible talent, I can't say that enough" Cary said.
Support is important to the players. Being cheered helps fuel their performance.
"Our strongest assets are our fans, our energy, and our faith. I can't say enough how driven we are. When we're playing, the roar and energy of our classmates and friends is so motivating" Cary said. "Cinco Ranch Varsity Volleyball is back on top."
About the Writer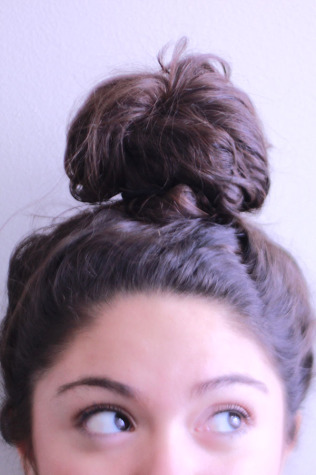 Sofia Guevara, Co-Editor-in-Chief
She lives on the edge, longboarding down steep hills, laughing at her own jokes, and writing about the most complex creature on Earth: the human. Managing...