Coach finishes career-long race after impacting students
Retired track and field sports coach Gary Derks remembers his first encounter with track well:
His cheeks flushed red. His feet rhythmically slapped the ground.
As he effortlessly surged ahead of the other boys in his middle school physical education class during a one-mile race, everything felt right to Derks: the feel of the ground beneath his feet, the air flowing through his lungs, and the strain of his muscles working efficiently.
After leading the competition for most of the race, Derks crossed the finish line with a first place finish and a new passion for track and field sports. A passion that he was forced to give up due to complicated heart conditions this year.
"A coach found me when I was in junior high – back in the old days," retired track and field sports coach Gary Derks said. "After I won, he told me to come by and see him after school. I thought I was in going to be in trouble, but instead he asked me to come out for track. Track gave me the discipline I needed in my life at that time. It changed my life."
After joining the track team and being influenced by his coach, Derks made up his mind to become a track coach in order to not only help students succeed in athletics, but to also teach them to succeed as a person. This approach proved to be successful after his teams won 15 district championships, four regional titles, two state titles. His teams were endorsed by Nike, stating that they were "America's team." These are only a few of the successes achieved, but despite these awards, Derks still values helping his students grow and mature.
"He has been influential in so many people's lives way beyond the track," Brittany Derks, the coach's only child, said. "He still has students who call him on Father's Day from 20 years ago."
Throughout his career Derks grew closer and developed strong ties with his student athletes, but the relationship that developed the most, and was certainly the most important to Derks, was the one with his daughter.
"I have always looked up to my dad. Growing up I always looked up to him as someone who really made a difference in students lives," said Brittany. "Seeing his success at Cinco Ranch as both a coach and teacher pushes me to be more successful in all aspects of my life."
Without hesitation, the team embraced Brittany as a team manager and encouraged her relationship with her father as they became not just a collection of students, but a tight-knit family with a common passion.
"[When] we won the state championship, [photographers] put the team into this big barricade to take a picture, and my daughter was the manager and the people taking the picture wouldn't let her into the photo, but the guys would not take the picture, so they turned their backs to the camera until they let her into the picture," Derks said. "She doesn't have any brothers or sisters and those guys were like her brothers. They wanted to show her that she was part of them team too, and the picture shows that."
Unfortunately, Derks' career was cut short by escalating heart problems that interfered with his ability to continue managing four sports while giving each athlete personal attention.
"My dad's heart condition has been stressful on my mom and I," Brittany said. "He's not his usual self."
Among the many that are worried about Derks is junior Sammie Kubiak, who has worked with Derks the majority of her track career.
"I'll miss Derks so much," Kubiak said. "He was an awesome and motivational coach who really pushed you to your potential…track team will not be the same without him."
When reflecting on his achievements and the triumphs and struggles that he has experienced, Derks can only find one word to describe his career.
"Fantastic. I couldn't ask for a better time coaching than what I got at Cinco. I mean, everything worked out and I got every goal that I wanted," Derks said. "Everything was perfect. I got to help build this school, I got to help the students grow and make a name for themselves. I got to experience everything that you could want being a coach."
View Comments (2)
About the Contributor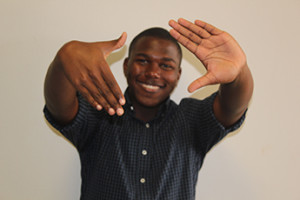 Jesse Sparks, Co-Editor in Chief
Senior Jesse Sparks is constantly awed by how difficult, amazing, stressful and incredible being co-editor of the County Line can be. Between his AP...