Senior makes All-State for third time
It is his time now. He is shaking down to his knees as he begins to play his viola, the viola that he has been playing for almost seven years now. He is alone as he plays the concerto. Accompanied by varsity members of orchestra and band, he still feels lonely when he plays solo.
A year later senior Indy Rajan has made All-State orchestra for the third year in a row. Even though he has made All-State twice before, he was still nervous about auditioning.
"I feel like I was more prepared last year," Rajan said. "It made me more nervous this year because I feel like everyone's expecting me to make it again. I felt like there was a lot of pressure on me and it was hard to complain sometimes, tell people I'm afraid I won't make it."
But he still made it nonetheless. Rajan started playing in Orchestra in the sixth grade at Cinco Ranch Junior High. Three years later he started playing in the Houston Youth Symphony.
"It's a really great opportunity because we get to play with some of the best musicians in the area," Rajan said. "We get to play really challenging pieces."
Rajan has to balance all of this along with schoolwork, college applications, practice several time a week for orchestra and the symphony. He is taking more AP classes than ever before as well. But he does not plan on majoring in music.
"When I was at state, before one of the rehearsals, one of the state directors came to congratulate our orchestra," Rajan said. "One of the things he told us was to raise our hands if we were majoring in music and a few people did but when he asked about degrees in science or engineering most of the people there raised their hands. I think lots of the people who excel don't typically major in music and I fit into that category because I want to do Biomedical Engineering but I still want to continue orchestra."
After attending a summer camp at University of Pennsylvania where he attended classes and earned college credit, Rajan has decided he wants to go there. According to Rajan, he wants to go there because he enjoyed the camp and because he loves the east coast. But he is also considering colleges on the coast like Duke, University of California Berkeley and University of California, Los Angeles.
"I think it does help me to be in orchestra when it comes to college apps because they want you to be diverse. It gives me something that makes me stand out to colleges," Rajan said.
According to Rajan he has learned many lessons from being in orchestra. But he still gets nervous playing in front of his peers.
"We're always playing with and in front of each other," Rajan said. "I get most nervous in front of them even more than playing for judges. I care about what they think of me. Being with them has given me motivation. They show me how I can better."
His friends disagree. According to senior Hanna Gi, Indy is smarter than he lets on.
"I thought he was very shy at first, but he has a very animated character," Gi said. "He's very smart."
His friends also shared the excitement about his recent success.
"I think it's really cool that he made All-State," Gi said. "He's a really talented player, that's for certain. He can play both viola and violin. I'm very happy that he made it."
His classmate from orchestra, senior Vivian Fang also praised Rajan on his success in the competition.
"Indy is extremely talented," Fang said. Most of his success comes from his dedication to his instrument and practice. We're all excited for him."
Rajan feels most at home playing with his peers. He said they improve his performance just by being with him.
"When you're in the orchestra you're playing and communication with everyone around you. So it's easier to tune out the crowd," Rajan said. "It built my confidence in my playing but playing onstage in front of everyone felt lonelier than playing with them."
Leave a Comment
About the Contributor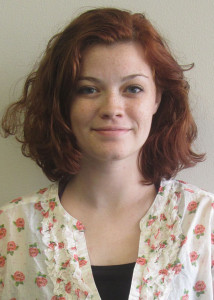 Molly Wade, Co-Editor in Chief
Molly is a senior with big artistic dreams in the animation industry. She focuses her efforts primarily on the web and draws in her spare time. Molly's...