Wrestling coach joins 400 club
Wrestling coach William Dushane reached the 400th win of his career with a win on Saturday, Friday 14th.
Dushane has been coaching since 1978 at three separate schools: St. Thomas in Houston, Notre Dame Prep in Michigan, and currently Cinco Ranch High School.
"It's been really great," Dushane said. "I started up the Cinco program 13 years ago. This is my 3rd school, and 3rd program to start from scratch, but all have been successful and fun. There are a ton of wrestlers I am proud to have coached."
According to Dushane, the 400 milestone is a testament to his long teaching career. Dushane has also had many other milestones in his career; he was inducted into the Texas Wrestling Hall of Honor 1997 and the National Wrestling Hall of Fame in 2007.
"Those were obviously huge events," Dushane said. "The passing of the 400 milestone was nice, but not in the same category really. It means I have been coaching a long time."
Even so, the wrestlers did not leave the milestone achievement go completely unnoticed. According to Dushane, he planned to tell the team before the meet however at a team meeting the news of Dushane's achievements went out.
"We had a little celebration with a cake right after, and we took a picture to hang in my office," Dushane said. "I have a great group of kids this year. We are young, but have been working hard and improving all season long."
About the Writer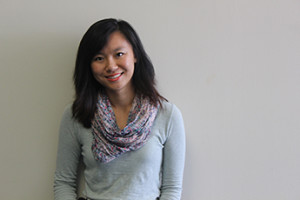 Michelle Chong, Co-Editor in Chief
Senior Michelle Chong is a very successful, glamorous Pulitzer Prize award winning journalist. She has won every award the writing community literally...