Dorm Dilemma
Two seniors on their experiences finding college roommates
Brynne's take:
I started out my roommate search with the University of Texas housing application, where you can select preferences about noise level, extroversion vs. introversion, how early you plan to get up and even how much you smoke. The system matches you up with people who answered similarly, but you don't get to see their actual names, just their ID. I messaged a couple of people, but never got an answer. I went on one of the UT Class of '22 Facebook groups, and saw that a lot of people were uploading pictures and descriptions of themselves and asking for roommates.
I figured it couldn't hurt, so I made a post with my major and preferred dorm building, sat back, and waited. After a day or two, I got a message from another journalism major from the Woodlands, and we hit it off over text. We have the same movie tastes, the same taste in books, and we're both members of our schools' newspaper. We've officially requested each other as a roommate in the housing system, and we've scheduled a time and place so we can meet each other in real life before we actually start living together and so our parents can meet.
It's a relief to not worry about who you'll be spending nine months of your life with in a small space, but I know that my experience isn't the norm.
Rachel's take:
My roommate search at Texas A&M started like everyone else's. I took a 15 minute survey about my daily habits, my personal preferences for my roommate and which Living Learning Programs (LLPs) I was interested in. At the end of the survey, I created a "profile" with my phone number and email that could be sent out to my potential roommates, those who match with my questionnaire answers. I thought the rooming process would be a piece of cake.
Turns out, it is not. I have to wait to figure out which LLP I have been accepted into. Each program has their own acceptance process with each program requiring a different amount of time to process applications. I figured it would be a month, maybe, but it has been three months since I turned in my application. I recently got an email from the Housing Department at A&M stating that I should be expecting my LLP assignment on or before May 15. Once I get my LLP, I can choose my roommate from others accepted into the same program.
The whole rooming process hasn't been stressful, but it hasn't been easy. I want to know who my roommate for my first year of college is, but I have to wait for this drawn out process to play out.

Hang on for a minute...we're trying to find some more stories you might like.
About the Writers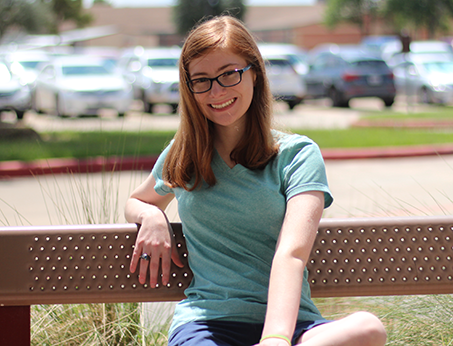 Brynne Herzfeld, Co-Editor-In-Chief
Brynne has almost run out of clever biography ideas. She has recycled a couple lines from her previous biographies.
When she's not slaving away over her history notes or staring at a blank screen for hours while trying to start her article, she's working on her fiction stories, sketching, creating digital art, keeping up with her favorite YouTubers, and adamantly continuing to use the Oxford comma outside of journalistic writing. Brynne volunteers at a wildlife center, and if you want to know what it feels like to have a baby squirrel skitter up your arm and onto your neck , just ask. She has also had a possum haul itself onto her head. She is apparently a jungle gym for critters. Brynne's the resident cartoonist, representing her grievances or humorous encounters through the characters of Kate and Zeke in her award-winning strip, "Wait, What?".
She's a Co-Editor-In-Chief now, which is a fun thing to be. (hopefully) After joining staff halfway through her freshman year, she's seen just about everything that room 1221 can gently toss at you and is eagerly looking forward to seeing what it can throw. 
Brynne sometimes explodes. It's perfectly normal.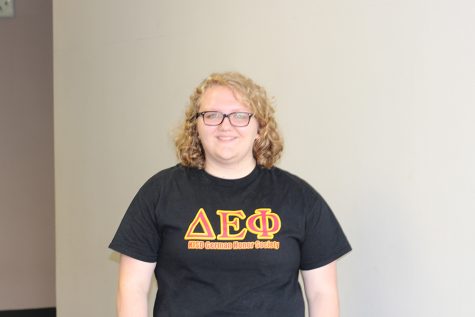 Rachel Foreman, Staff Writer
Rachel Foreman is a senior and a writer for County Line. During the day, she can be found goofing around in classes or talking with friends in the hallway. Rachel almost always has coffee in the morning, complaining that it is too early to be doing Calculus (but actually loving that class). After school, she watches her favorite TV show, Spongebob Squarepants, does her homework, and plays her favorite video game ever: Sims 4. For work, Rachel tutors two girls in 5th grade math and does the occasional babysitting job.