Cougar Stars start off strong, place second at competition
The Cougar Stars dance team attended their first contest of the season this past weekend, coming in 2nd place out of 15 schools. The girls, who were awarded Grande Champions of their division, placed in the solo junior and senior competitions. Courtney Rickel and Lizzie Kalentis placed in the top five soloists in the junior division, while Gabby Alanis, Taylor Shank, Mariel Trimble and Carly Martin placed in the top eight in the senior division.  Mariel Trimble came in first in the solo competition, and Carly Martin was first runner up. The girls will next compete Saturday, the 16, at Klein Oak High School.
About the Writer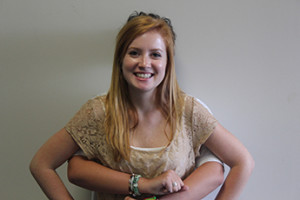 Elizabeth Hale, Co-Web Editor
Elizabeth Hale aka Betsy aka Liz aka Ginger is a senior at the wonderful Cinco Ranch. She's one of the co-web editors of the County Line website, and...