Golden Globes recognizes feature films, television achievements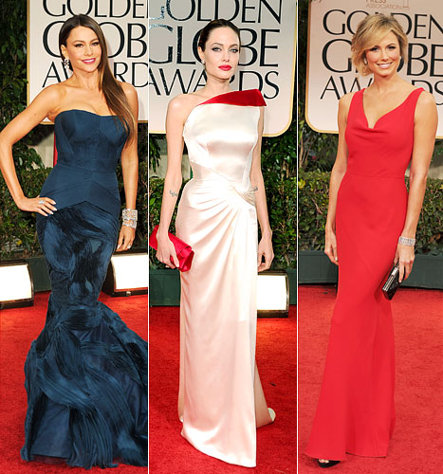 On Jan 15, the Hollywood Foreign Press Association aired its annual telecast of the Golden Globes. The star-studded award show featured the year's biggest films, several of which were nominated in multiple categories. Ricky Gervais, who returned as host for the third year straight, once again offered a breath of fresh air to the Globes as he ridiculed Hollywood's elite.
The Artist received recognition around the nation, by taking audiences back to 1920's depiction of black and white silent films. It gained the most praise, as cast and crew members walked away with three awards in the categories of best picture in a comedy or musical, best actor in a comedy or musical, and best original score. With multiple awards at the Golden Globes, The Artist has the potential to be film of the year. George Clooney's film, The Descendants, also recevied recognition with awards in best picture in a drama and best actor in a drama. The film features an emotional plot, which takes the viewers through various stages of humor and tragedy, a stark contrast to the upbeat and lively film, The Artist.
Michelle Williams, star of My Week with Marilyn, won best actress in a musical or comedy 52 years after the Marilyn Monroe walked away with the same award at the Globes. Williams had big shoes to fill, yet came out strong and surprised viewers as she channeled an insecure and lonely Monroe.
Octavia Spencer from The Help, a drama based on an author's journey during the 1960's civil rights movement to write a book from the point of view of African-American house maids, brought in an award for best supporting actress.
Another respectable feat at the Globes was the award for best foreign language film, which went to A Separation. The drama examines different gender, religious and class distinctions in modern day Iran, and is the first Iranian film to be recognized at the award show.
Films featured at this year's globes, such as The Artist, My Week with Marylin, and The Help all feature plots set decades ago, and were also some of the night's biggest winners. This constant use of nostalgic detail signals Hollywood's goal in creating a feeling of familiarity and comfort within the viewer. Perhaps in the near future, many more films with continue with this on-going trend.
The 69th annual Golden Globes clearly defined potential Oscar winners, which will air on Feb. 26, while also giving recognition to stand out television shows, such as Modern Family, proving to be a successful night for the year's greatest cinematic achievements.