Cryptonite Robotics Gets 2nd in State, Heads to World Tournament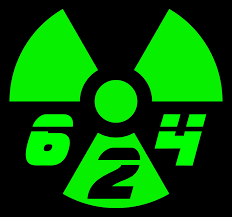 The Cryptonite robotics team got first in their division and second overall at the robotics state tournament a week ago, losing only to the rower wranglers. They will compete against teams all over the world on April 20 through 23 at the George R. Brown convention center..
"We performed as expected,"  junior and Kryptonite team member Kaushik Kallur said. "Though we were playing some of the best teams in Texas, we [were confident] that we could play on par with some of these teams and maybe pull through to clutch wins in some of our matches."
Robotics tournaments are different every year depending on what criteria the Ranking Points (RP) are. In the qualifying rounds, ranking points determine what place a robotics team gets, with the team with the most points getting first place. After this, the top 8 teams compete against each other in a playoff bracket until there is a winner. 
"We got first in our division, [Mercury]," Kallur said. "However, in the grand final, we lost to the winner of the other division, making us second overall."
Because of the changing criteria, robotics teams must update their robot constantly. This is no different for Cryptonite.
"We made many changes over the course of the season," Kallur said. "[We] add[ed] a top shooter so the balls could have less backspin and thus make it into the hub [basket] more often. We also redesigned our climbing system to be more consistent and quicker."
Going into the state competition, Cryptonite was only worried about one team: Black Hawk robotics.
"They performed really well at their district competitions and I was worried about how we would do against them. As it turned out, our drivers did extremely well and we pulled [through]."
The robotics world competition will be at George R Brown convention center on April 20 through 23. Spectators are allowed to watch 
"There are many great teams coming from all over the world like Israel, Australia, Hawaii, Mexico, and China," Kallur said.
Cryptonite has been on a hot streak this year, winning their district's competition and coming in second place at states. Kallur is confident this momentum will not stop at worlds.
"With more driver practice and tweaks to our shooter and intake," Kallur said, "we could be looking at a win at worlds."
UPDATE:
Cryptonite lost in the quarterfinals of the world's tournament. However, they are still happy with this season because it is their best yet, member Kartik Rai said.