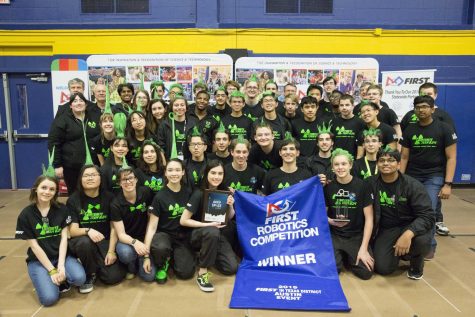 Celeste Hoover and Jordyn Guzman

March 5, 2019
This past weekend, the CRyptonite 624 Robotics team participated in the Austin District Competition Event and won the Entrepreneurship Award, a first for the robotics team, and captured the event alliance championship as well as other individual recognition too. According to booster parent Mike...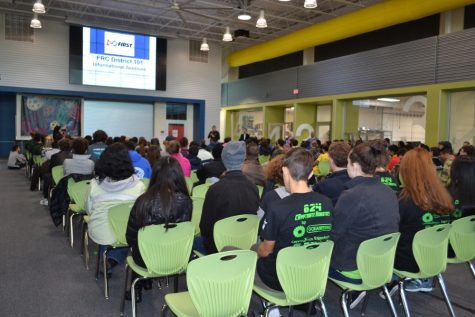 Brynne Herzfeld, Voice Editor

January 15, 2017
The FIRST® (For Inspiration and Recognition of Science and Technology) Robotics season opened on Saturday, Jan. 7, at the Robert R. Shaw STEAM Center. Cinco's Team 624 (CRyptonite) joined schools from Katy ISD and several neighboring districts to watch Kickoff, the unveiling of this year's uniq...