Key Club sells lemonade to find a cure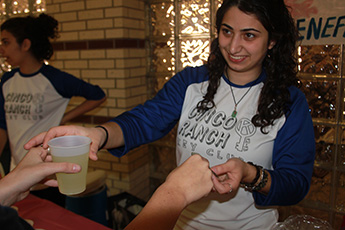 Key Club sold lemonade in the rotunda to raise money for the Alex's Lemonade Stand Foundation Jan. 24. The foundation raises money to help research for new cures and new treatments of cancer for kids.
The foundation started when Alexandra "Alex" Scott received a stem cell transplant for her cancer shortly after her fourth birthday. Alex said she wanted to help other kids fight cancer so she started a lemonade stand that raised $2000. Since then organizations acround the country have volunteered to host lemonade stands for the foundation. Alex lived to be eight years old and then passed away.
The program has provided funds for hundreds of projects in cancer research as well as aid to families who need the money to pay for treatments. Alex's Lemonade Stand had one of their most successful years last year due to the increasing amount of support from not only children but adults as well.