District Attorney's office probes Katy ISD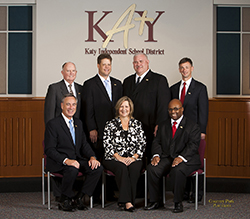 The Fort Bend District Attorney's office is conducting an inquiry into Katy Independent School District and the Katy ISD Board of Trustees.
"This is just an initial inquiry," Fort Bend DA John Healey said. "We are looking into facts surrounding an allegation about one or more members of the Katy ISD school board."
The inquiry follows a complaint filed by trustee Dr. Bill Proctor against Board President Rebecca Fox, alleging possible violations of the Texas Open Meetings Act committed by Fox and other members of the Board.
"This possible violation stems from a series of calls that she made prior to the May 23, 2011, Special Meeting of the KISD Board of Trustees," Proctor said in a statement. "At that meeting three new members were sworn in and officers were elected."
The Texas Open Meetings Act was designed to make governmental procedures accessible to the general public, promote governmental transparency, and help to maintain a freedom of information to the public. Proctor decided to file his complaint after participating in the Texas Association of School Board Leadership Training Session in June 2011, where he learned more about the Texas Open Meetings Act.
"I learned what had taken place by telephone could be considered a 'walking quorum.'" Proctor said. "A walking quorum occurs when members of a governmental body deliberately hold serial meetings of less than a quorum outside the public meeting and then at a subsequent public meeting ratify the decisions made in private in an attempt to circumvent the Act."
Proctor originally filed the complaint to the wrong district, causing delay until the complaint was redirected to Fort Bend.
"If no law was violated then there was not a problem," Proctor said. "I do not feel that it is my responsibility to decide on matters dealing with the law and that is up to the legal system."
Proctor was elected to the the School Board in May 2011, along with trustee and Board Secretary Henry Dibrell. Fox was elected as a trustee in 2004. Board Vice President Joe Adams was first elected in 1989. Board Sergeant-at-Arms Charles Griffin and Board Treasurer Bryan Michalsky were elected in May elections earlier this year.