Bravo Show Choir presents "School Daze"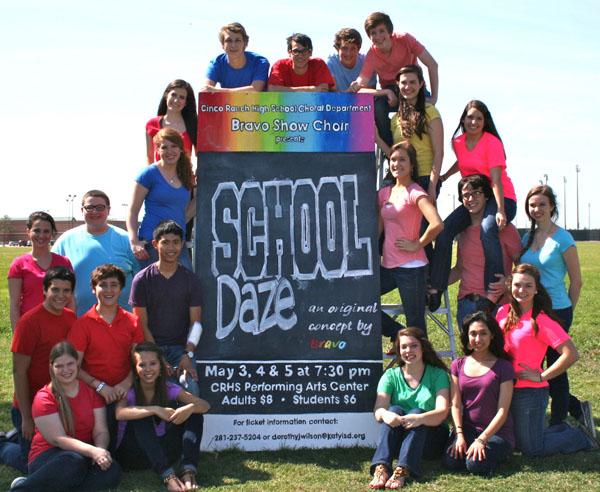 The Bravo Show Choir performed its recent show, "School Daze," on May 3, 4, and 5 in the Performing Arts Center. The production was produced entirely by students.
"It has been student driven from its conception," Publicity Chair Karen Coolidge said.
The Bravo production featured an array of popular songs such as "Rumour Has It," by Adele, "Any Way You Want It" by Journey, and "Mad World," by Tears for Fears.
"From the show's vision, to music arrangements, set design and choreography, as well as transposing several of the songs from ear onto paper in 4 part musical harmony," Coolidge said, "these gifted performers themselves created what was a unique, outstanding and entertaining production."