Bold second album allows for growth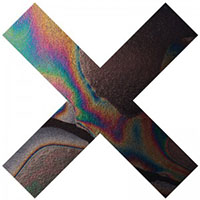 Indie pop band The XX recently released their sophomore album, Coexist. The London based quartet-turned-trio gained worldwide recognition from their debut album, xx, in 2009 due to its minimalistic, whispery nature.
The groups skeletal quality, a trademark sound for them, is present with their latest LP, proving that they only continue to grow into their sound, not alter it.
The vocal interplay between members Oliver Sim and Romy Croft found on both albums remains a key ingredient to The XX's success. The intimate quality that differentiates The XX from other indie pop groups manages to weave itself in between tracks, which seems to play like a story of solitude and heartbreak.
The track "Swept Away" features graceful piano melodies, which adds an eerily beautiful touch to the album. The elements of post-punk and R&B found in the first album are not as prominent in Coexist. A few tracks, such as "Tides", sound as if layers of harmony have been stripped off, making them feel bare and as if the depth found on their first album has slipped off the flesh of the tracks.
Lead-off track, "Angels", beautifully incorporates melodies tucked beneath raw vocals, revealing the sensual tone that The XX is known for. "Our Song" wraps up the album and leaves the listener with a desire to unravel the story told between Sim and Croft.
This new distortion of the group's signature simplistic approach somehow works, because of the hollow echoes in the vocals and muffled beats that continue to set them apart from other indie pop groups.
The XX manages to maintain their dream-like sound through the simple, yet powerful atmospheric details. Despite the few holes in some of the tracks, the group maintains its likability, with ghost-like tunes that make the listener feel like they are walking through a dimly lit urban city.