Pizza Fino vs. the Connoisseur of Calzones
Hercules had his twelve tasks; Arthur, his sword of Camelot and round table; Ishmael, his Moby Dick.
Rae's holy grail – a tall, dark, devastatingly tasty pizza or calzone.
What can I say? I'm a high maintenance connoisseur of calzones, which could come from being Chicago born, or my unwavering belief that it isn't truly calzone or even a pizza unless its baked in a casserole dish and requires two knives, a fork and an occasion spork to serve. But I think twice and then another three times before I shove any old dough pocket down. One of the places that made it though was Pizza Fino.
Tucked behind the monster of an HEB Plus on the corner of Highway 99 and Fry Road is probably the best pizza and calzones I've had since moving to Texas. After battling my way past the soccer mom elite on a Saturday afternoon, I had somehow managed to fit in with the other eight to ten people in the two table glass box pressed against the outdoor section of the supermarket. What Pizza Fino lacked in seating, it made up in calzones. My medium measured in at a massive ten inches across stuffed to cheesy perfection, with my favorite two toppings,  pepperoni and sausage. With a tasty chewy crust that left me wanting more, especially when paired with their thick marinara.
Throughout the experience I had never had such quick service in my life. The cashier ran in both my family and the other two in less than fifteen minutes, with another twenty to make my pizza. Despite having expensive bottled drinks within the store I realized quickly that I was next to a gold mine of soda pop and ran inside, bought a container of lemonade and arrived promptly before they called my order.
The only thing that could've made it better was more marinara to smother my delicious calzone, cheaper drinks and a lot more elbow room for me to enjoy it in, but aside from this a mouth stuffed with a ten inch calzone and a nap after a pepperoni knock-out was the perfect way to spend my Saturday.
Leave a Comment
About the Contributor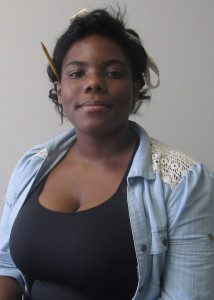 Rachel Childress, Digital Media Editor
This curly haired lady is "Rae" Childress. Dropped in good ol' Texas, this new Digital Media Editor will NEVER let go of her camera. To her all of...