Texting while driving ban makes roads safer
As of Sept. 1, 2017, the state of Texas will no longer allow drivers to use their phones while operating a motor vehicle in an effort to reduce car accidents and save lives. Since distracted driving is responsible for a large number of deaths on the road, the law is just and should continue to be enforced.
According to the Texas Department of Transportation, one in five car crashes involve distracted driving.The dangerous practice is an especially large problem for teenagers, as the number one cause of death for the age group. With the advent of HB 62, police officers will now be able to pull over a car whose driver was on his or her phone, and fine the driver between $25 and $99.
The law, however, does not restrict drivers from texting at a stoplight, since the vehicle is not moving at that time (although this practice is discouraged). If drivers must use their phone, they can pull over or wait until they reach their destination.
Opponents of the bill cited a loss of personal freedom in a texting and driving ban. But when drivers are distracted, they put every other person on the road as well as their own passengers at risk. In this case, public safety trumps personal freedom.
A life is always more important than a text message or call. The statewide ban on distracted driving should be obeyed and permanent.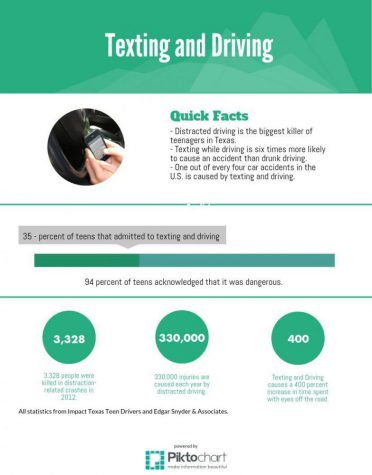 Hang on for a minute...we're trying to find some more stories you might like.
About the Writer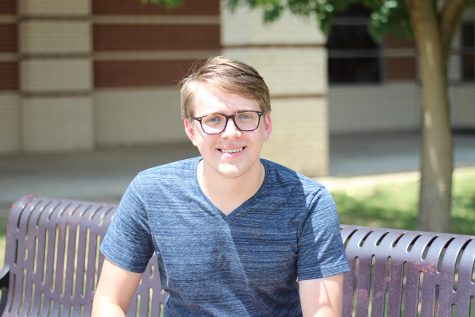 Samuel Teas, Co-Editor-In-Chief
Samuel Teas, after being drenched in the tidal wave of junior year, and is just now crawling onto the beach that is senior year, is now Co-Editor-In-Chief of the County Line. Sam is a history enthusiast, an avid watcher of NBC's Community, and, upon writing this, discovered a strange ardor for ocean-related metaphors. He also loves writing in all kinds of forms, from poetry to news articles and everything in between. When he's not in room 1221, he's probably at a national park (although that last part might be wishful thinking).
With not much more than a pen, a highlighter, and a computer used significantly more than the previous two items, Sam is excited to enter his fourth and final year of giving the people of Cinco a voice.