"I am Cinco': Cinco's New Motto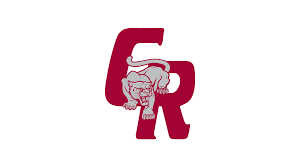 'I am Cinco' is the new motto for Cinco Ranch, and will stand along CPOE as the two slogans of Cinco.
Earlier this year, the former principal of Columbine, Frank DeAngelis, came to talk to other school officials. 20 years ago, Columbine High School experienced a terrible school shooting that killed twelve, injured 24, and emotionally scarred the entire nation.
"He was talking…about the importance of caring for one another at school," Mr. Cross said. "After [the shooting] they started a movement there and it was [called] 'I am Columbine'."
After this talk with the former principal, Mr. Cross thought of the idea to make that the motto for Cinco.
"We always go around [and say] 'We are CR', Cross said. "And we are…we're Cinco Ranch. But the idea was…shifted back to you. You are what make[s] Cinco, Cinco."
Cross also has future plans for using the motto in different ways. 
"What I want to do is at the beginning of the next year [is] I want to really talk about that message again." Cross said. "Then, I want to give every single student [a] carabiner…then you're going to turn around and you're going to hook your [carabiner] with somebody else's and show we are all connected. Then we want to put the carabiners up and down the hall…The idea is that every day you walk up and down the halls, it's a visual reminder that we are connected and that you matter as an individual in this school."
Many students may be unsure of the new motto, especially since Cougar Pride Over Everything has been our only motto for so long. However, Cross urges them to give it some time.
"[The] CPOE that you all know so well now?" Cross said. "7 years ago that didn't exist…When it first got said, it was a few people here and there. Now it's a hashtag, [and] everybody uses it…my hope is that you know we'll kind of do the same thing he's into this."
'I am Cinco' is here to stay, but it is not supposed to replace CPOE. 
"Cougar pride over everything is more about our competitive spirit, whether we're competing in FFA or academic decathlon or football, or whatever. The I am Cinco is  about who we are and how we're connected, in that you have this feeling that 'I am a part of the school'. It is deeper than C. P. O. E"
Cross said that this motto is aimed at those who don't have connections with teachers or students at this school. He hopes to try and give them the steps to long lasting friendships with this new slogan.
"I want to be able to try [to help these students]," Cross said. "And trying means [connecting students with] teachers…Trying means that you hear the message from the principal and that you hopefully you hear in my voice…'I think Mr. Cross really cares. He wants it to feel like [I] belong here' no matter if [they are]… a straight A student[, a] straight D student or anything in between."