Gaga's raw vocals, provocative lyrics 'POP' in new album
She's been called weird, out of the box, unorthodox.
However you refer to Lady Gaga, she has returned to her place at the top of the avant garde music world. Her new album ARTPOP incorporates unforgettable dance pop with shameless lyrics that could only come from Gaga.
Drums and synthetics keep a constant pace throughout the revamped tales of superficial and materialistic lifestyles in "Fashion!" and "MANiCURE," which are as equally easy to memorize as they are to understand. Gaga shakes up the mix with "Donatella" and "Gypsy" which act as the middle ground between her pop autotunes, and her natural vocals.  In "Venus" and "Dope," she lowers her eccentric beats to make room to highlight her raw voice without the glitz and glamour. She even pairs with R. Kelly in "Do What U Want," which highlights both artists' different musical backgrounds and a more bold and provocative Gaga.
Gaga's catchy tracks don't stop, even after she slows the upbeat album with tracks like "Mary Jane Holland," "Swine" and "G.U.Y.". Gaga's experimentation with different styles of music is paying off as she continues to take influence from European pop. ARTPOP foreshadows her future album Cheek to Cheek, set to release earlier next year. Gaga continues to be an innovator of theatrics and sound and ARTPOP surely doesn't disappoint.
Leave a Comment
About the Contributor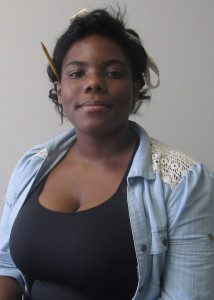 Rachel Childress, Digital Media Editor
This curly haired lady is "Rae" Childress. Dropped in good ol' Texas, this new Digital Media Editor will NEVER let go of her camera. To her all of...