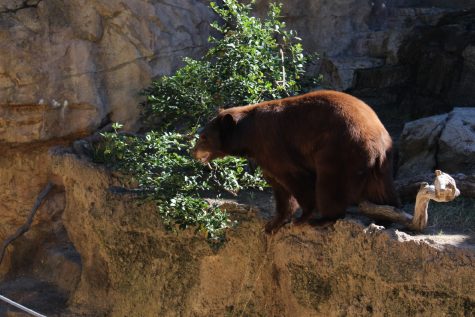 Joanne Chavali, Co-Editor-in-Chief

June 3, 2017

Filed under Top Stories, Voice
Taiji, Japan. Every year, from September to March, around 23,000 dolphins are slaughtered for their meat. The few captured are sent to aquariums around the world to be put on display or sold to "Swimming with Dolphins" programs. Either way, the methods used to hunt and capture the dolp...
Molly Wade, Co-Editor in Chief

April 21, 2014

Filed under News
The Houston chapter of the Audubon Society will be in the LGI after school at 2:45 p.m. in celebration of Earth Day. All students, teachers and parents are welcome to attend. The society members will be providing educational information about bird conservation and threats to various species. Included...
Michelle Chong, Co-Editor in Chief

April 12, 2013

Filed under News
The Parent Teacher Student Association (PTSA) will host an Earth Day event on April 19. Representatives from the Texas Wildlife Rehabiliation Coalition and the Kate Prarie Conservatory will be present. The event will take place behind the ninth grade center. For more information, click here.