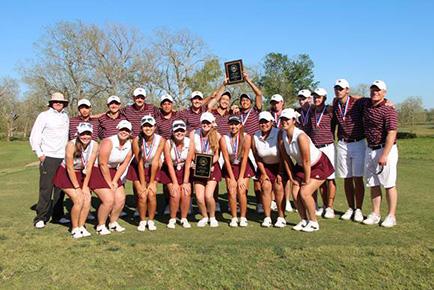 Samuel Teas, Feature Editor

April 7, 2016
Both the boys' and girls' golf team will advance to next week's regional tournament after placing in the top three at their district competitions. Senior Katy Rutherford won second place in her competition, missing first place by one stroke. On the boys' team, junior Jamie Rogers took third p...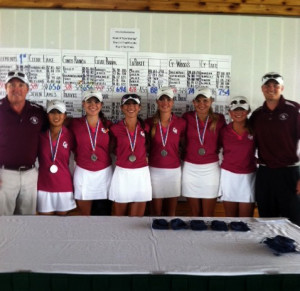 Molly Wade, Co-Web Editor

April 22, 2013
The girls and boys golf team will advance to state for the third consecutive year in a row.  UIL state championship will take place in Austin, Texas. They finished as runner-up at regionals after a playoff for second place with the team they tied with, Clear Lake. Maddie Luitwieler finished as the...