BREAKING: Superintendent to resign in January
Katy ISD Superintendent Dr. Lance Hindt announced that he will step down in January 2019 at a special board meeting yesterday. According to Dr. Hindt, the social media firestorm surrounding the accusations against him was detrimental to him and his family.
"I can not justify putting my wife and family through it any more," Dr. Hindt said.
Katy ISD also plans to pursue a defamation lawsuit to protect the district's reputation.
Allegations against Dr. Hindt began in March when community member Greg Barrett publicly accused him of bullying in middle school. Later, a lawsuit surfaced that he had beat a man into a five-day coma when he was 18 years old, but the subsequent investigation did not result in any charges. Most recently, Katy parent Sean Dolan uncovered evidence of potential plagiarism in Dr. Hindt's dissertation.
Dr. Hindt will remain through January as the district begins the process of searching for his replacement.

Hang on for a minute...we're trying to find some more stories you might like.
About the Writer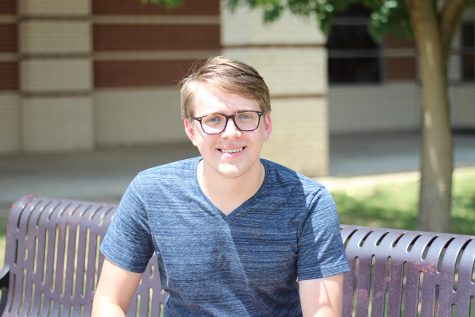 Samuel Teas, Co-Editor-In-Chief
Samuel Teas, after being drenched in the tidal wave of junior year, and is just now crawling onto the beach that is senior year, is now Co-Editor-In-Chief of the County Line. Sam is a history enthusiast, an avid watcher of NBC's Community, and, upon writing this, discovered a strange ardor for ocean-related metaphors. He also loves writing in all kinds of forms, from poetry to news articles and everything in between. When he's not in room 1221, he's probably at a national park (although that last part might be wishful thinking).
With not much more than a pen, a highlighter, and a computer used significantly more than the previous two items, Sam is excited to enter his fourth and final year of giving the people of Cinco a voice.