Orchestra to perform 3 pieces tonight
The Orchestra will hold a concert tonight in the PAC at 7 p.m.
The pieces preformed will be Mars, the Bringer of War, from The Planets suite by Gustav Holst, Procession of the Nobles by Nikolai Rimsky-Korsakov, and Variation IX: Nimrod from the Enigma Variations by Edward Elgar. Head Orchestra Director Brett Nelsen, Head Band Director Ray Jones and Assistant Orchestra Director Oscar Vera will conduct each piece respectively.
"I hope we execute it well," trombonist Sid Wahi said. "Mars is my favorite because we have really fun and loud parts and it sounds really cool overall."

Hang on for a minute...we're trying to find some more stories you might like.
About the Writer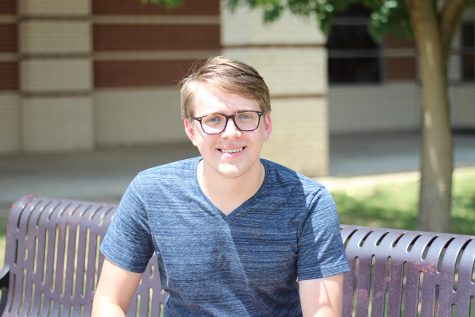 Samuel Teas, Co-Editor-In-Chief
Samuel Teas, after being drenched in the tidal wave of junior year, and is just now crawling onto the beach that is senior year, is now Co-Editor-In-Chief of the County Line. Sam is a history enthusiast, an avid watcher of NBC's Community, and, upon writing this, discovered a strange ardor for ocean-related metaphors. He also loves writing in all kinds of forms, from poetry to news articles and everything in between. When he's not in room 1221, he's probably at a national park (although that last part might be wishful thinking).
With not much more than a pen, a highlighter, and a computer used significantly more than the previous two items, Sam is excited to enter his fourth and final year of giving the people of Cinco a voice.