District schools, facilities remain closed amidst severe flooding
County Line Staff
April 19, 2016
Katy ISD extended the district-wide shutdown for the rest of the week due to unsafe road conditions and mobility concerns for students and staff.
Along with other Region 4 districts, Katy ISD will discuss potential make up plans with TEA (Texas Education Agency) after the number of missed school days are confirmed. The UIL Regional competition initially intended to take place on Saturday at Cy Woods is postponed.
Many streets in Katy and Houston flooded after seasonal thunderstorms and showers on Apr. 17 – 18 brought more than a dozen inches of rain in some areas. At least seven* people are confirmed dead and thousands of homes were destroyed.
Some neighborhoods throughout Katy and other Houston locations remain without electricity and power while hundreds of people were evacuated from their homes. People are citing this as the biggest disaster to hit Houston in decades.
*A previous version of this article stated that five people were confirmed dead. This number is now seven.
**Updates on school conditions and cancellations may be found on the district website or twitter.
***To find out how you can help with recovery efforts, visit http://www.houstonfloodrecovery.org/.
About the Photographer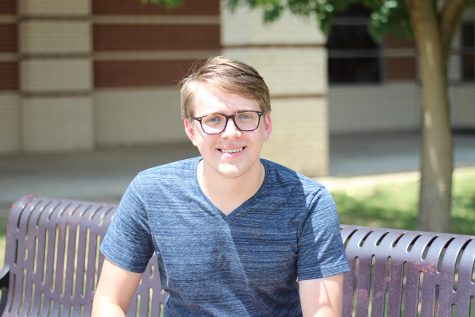 Samuel Teas, Co-Editor-In-Chief
Samuel Teas, after being drenched in the tidal wave of junior year, and is just now crawling onto the beach that is senior year, is now Co-Editor-In-Chief...