Placers in Scholastic Art Competition
Students discusses the Competition changes due to COVID
Rodeo, Scholastic, and Vase. Every year the Scholastic Art Competition is one out of the three major art competitions students are given the chance to participate in. This year, the timeline for the competitions has changed due to the current pandemic. However, art students have continued to work hard in order to combat the challenges and changes.
"This year has been hard," Senior, Maria Lopez said.  " It's been hard because most of the competitions have been through online submission For some rodeo, I personally don't really love it. I know a lot of people like Rodeo but personally, not my best competition mainly because it's based on photorealism, surrealistic stuff, picture-perfect stuff, and then not my forte. I only get honorable mentions. My paintings are not favorable for what they're looking for. I like scholastic, it's more of online submission, you don't really get to go through the Scholastic competition this year. Vase I think personally everybody's favorite because they actually get the experience of bringing in your art and you get to explain all the processes, but this year you only get to enter a small paragraph and you get a score back. There is not a lot of personal interactions with the judges".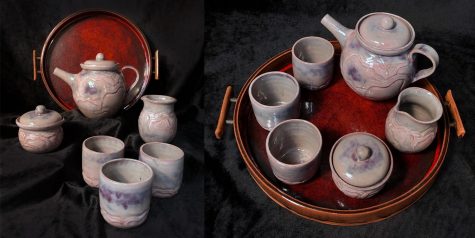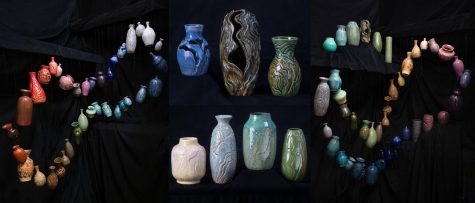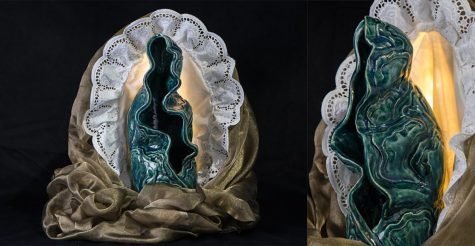 Lopez has been taking art class since freshman year. She has taken Art 1, Painting 1, Painting 2, and currently painting 3 with Mrs. Kuhn as her art teacher. She received an honorable mention for the Scholastic Regional Competition.
"I'm lucky because I am able to actually come to school," said Lopez. "I feel like COVID-19, in general, has impacted a lot of people, because there are some people who have not been able to get the visual teaching of art and struggle to say what they want and what they need to do at home. Not having the experience of having the teacher be by your side by telling you and like actually guiding you forward to being a better artist. In art, lots of people are involved in the process and you need other people to view your art in order to critique. I feel like the distance of COVID is impacting people on the way that their art comes out. Because you're not getting the full experience. you're not getting the guidance and the assurance you get from other people, like your classmates, or your friends. you're not getting the ideas, you're not getting suggestions". 
 Addison Fogle is in 11th grade this is her first year of taking painting. She took art one freshman year. She got a gold key for the Regional Art Competition.
"The Scholastic Committee just sent me a standard letter that I guess they sent to everyone who received a gold key." said Fogle. "And it was basically a list of alumni that won like the same award and Andy Warhol won the same award as me. Then the painting will be moving on to nationals in New York. Normally, the painting would be physically sent to the painting to New York, but due to COVID,  you just have to send a photo and the National results go live on March 17 At noon". 
For the Scholastic Art Competition, students are judged by originality, technical skills, and the emergence of their personal voice. 
"Scholastic is basically everyone for themselves," said Fogle. "Like it doesn't matter if you've been painting for one year or like five years like y'all are all grouped together, and like the competition we're doing right now is actually grouped by like experience. So because I'm in painting one and I'll be going against kids up to painting three". 
All entries are considered for Gold Key, Silver Key, Honorable Mention, American Visions Nominee, and American Voices Nominee Awards in the Regional Competition. Once an art piece receives a Gold Key, it is automatically considered in the National Awards where students get recognition and scholarships. 
"I was so shocked," said Fogle. " I walked into the room and she was like that painting recently got a gold key. And I was like 'who's painting?'She mimicked the painting and I realized she was talking about my painting. Then she told me I was the only painter who got one(gold key)and I was shocked.  I sent it to my whole family and I told them I won this award. I was so happy because I didn't think I would get it".
"It was definitely a confidence booster," said Fogle.  "I thought I was good at art but I didn't think I was that good. I really want to enter every competition I can now because I really don't know what can happen. I go back and forth between if I want a future career in art, because like the term struggling artists. it's very rare to have people that are successful and make a lot of money. Do I enjoy it? A lot. Yeah, but I mean, if I could, I would."