They're Basic-ally Amazing
The Cinderella story of the east coast band, Basic Vacation has hit mainstream attention. The indie band composed of vocalist and guitarist Chris Greatti, bassist Jon Paul, and Drummer Mike Montalbano is currently on tour playing their self titled EP. Though the bands current success with hit songs like 'I Believe' and other catchy pop-rock songs featured in the album, Basic Vacation was not used to the hoards of attention their getting now. At the beginning, Greatti had "slept on his roommate's dog's bed." A humongous step from being named Billboard's Bubbling Under in late November. Their EP is just a small step for where the band is heading as they prepare to release a full length album in 2014.  To be apart of the rising fan base and start your winter vacation early, pick up your copy of the album. Available on iTunes now.
Leave a Comment
About the Contributor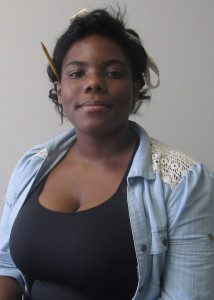 Rachel Childress, Digital Media Editor
This curly haired lady is "Rae" Childress. Dropped in good ol' Texas, this new Digital Media Editor will NEVER let go of her camera. To her all of...