'Warm Bodies' warms hearts
Warm Bodies follows the story of Julie, played by Teresa Palmer and R, played by Nicholas Hoult, who unknowingly start a bond between human and zombie kind in a post apocalyptic world. The film is an adaptation of Isaac Marion's "Warm Bodies" was relased on Feb. 1.
Julie, a human teenager, lives at the human compound after a strange new zombie disease hits the globe. Her father General Grigio builds a massive concrete wall separating humans from zombies, as the city becomes overrun, preventing human and zombie contact.
Julie, never being one for many rules, goes out on a mission to raid a pharmacy for the compounds wounded and ill. On the other side of the city is R, a curious zombie boy constantly thinking more than common zombies, and even 'dreaming'. He starts becoming obsessed with the human world. R begins compiling a massive collection of records, photograph and other pre-zombie era stuff at the airport run by zombies. This is where his friend, Marcus, and other curious zombies live.
The movie has a zombified Romeo and Juliet feel with blood, some guts, and the very frequent sound of gunfire that keeps you on your toes, as well as the occasional interruption by R. R's personal commentary in the movie was what really stood out to me. The subtle funny colloquialisms and the classic boy-meets-girl story line really kept the movie going on a lighthearted note.
Despite her strict upbringing to hate all zombies, she was thrown to the wind when she met R. Julie's 'shoot now and ask questions later' policy instigated the plot. Although I am not really a fan of thriller romances but the movie was enough to make me reconsider. Maybe it was the random but hilarious 80's love songs background music or R's insightful commentary, but it was an all around good date night movie.
Leave a Comment
About the Contributor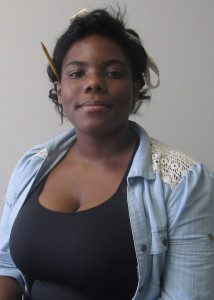 Rachel Childress, Digital Media Editor
This curly haired lady is "Rae" Childress. Dropped in good ol' Texas, this new Digital Media Editor will NEVER let go of her camera. To her all of...