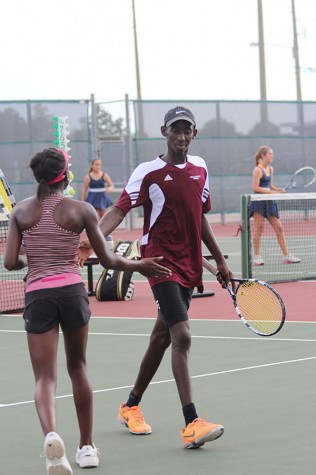 Meherina Khan, Staff Writer
December 12, 2014
Filed under Features, Sports, Tennis
The flying racquets. The whizzing balls. The intense concentration. These are all a part of a routine for senior Yoma and freshman Suvweh Ogbevire – a tradition that some call tennis. From a young age, tennis was not just a sport to the Ogbevire siblings but an essential component of everyday life. "I...