Serving up double the competition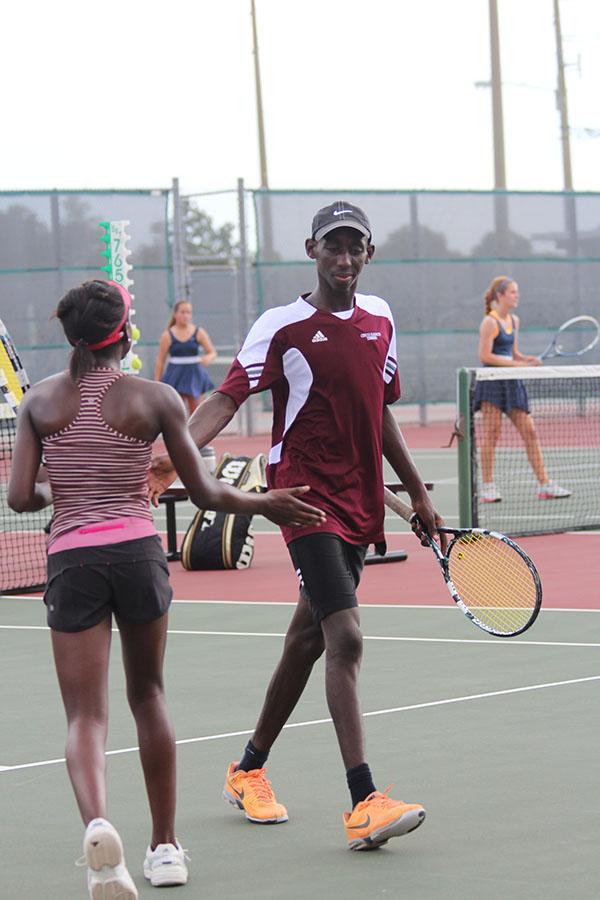 The flying racquets. The whizzing balls. The intense concentration.
These are all a part of a routine for senior Yoma and freshman Suvweh Ogbevire – a tradition that some call tennis. From a young age, tennis was not just a sport to the Ogbevire siblings but an essential component of everyday life.
"I believe that tennis is one of the only sports that challenges both physical and mental strength," Yoma said. "I feel that it has not only helped me improve my skills, but also has helped me build my character."
Their inspiration for this favorite past time began with the influence of their first coach: their father.
"It was actually my dad that started coaching us in tennis when we were young," Suvweh said. "He and my uncle would always play in New Jersey, and watching them made me want to play, too."
With years of practice and hard work, Yoma is currently the varsity boys' tennis captain, while Suvweh is a freshman on the girls' varsity tennis team. But growing up together has not only provided many opportunities for competition, but also improvement.
"We don't really play against each other all that often, but when we do, there is a little competition to see the best, though I'm the better player, "Yoma said. "But it also allows us to appreciate each other and the effort that goes in. It also provides the opportunity to help improve in our skills."
But it is not only individual merit that leads to success, but cooperation and teamwork. This is what has allowed the Cinco Ranch varsity team to win their first ever district championship this fall.
"Here at Cinco, we have a pretty good team," said Yoma. "We try our best, play well, and put in a lot of effort. We still have lots of room for improvement, but if we work hard and spend more time in practice, I believe we can really do well next season."
About the Contributors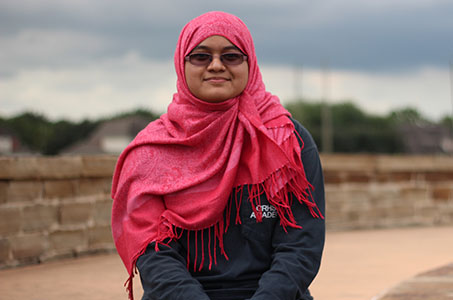 Meherina Khan, Co-Editor-in-Chief
Meherina Khan is a senior and Co-editor-in-Chief of the County Line. When she's not busy saving the world from devastation or attempting to survive in...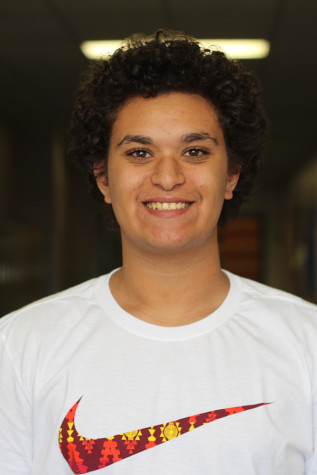 Abdalla Khalil, Design Editor
*read this in a Morgan Freeman voice*

Abdalla Khalil aka afro junior/huey/pharaoh/abdallalalalala/hotshot is a third year returning member of the County...