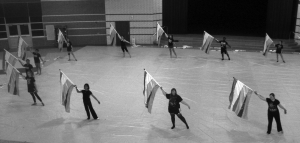 Snovia Moiz, Staff Writer
December 11, 2012
Filed under Clubs, Features, Sports
The sound of applause begins to fill the dimly lit gymnasium as the music comes to a stop. As The members of the Winter Guard leave the performance floor, however, the excitement in their eyes remain  even after the performance has ended. This is their time. This is their moment. Winter guard is an ...