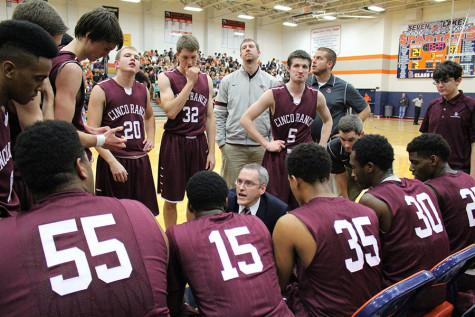 Sofia Guevara, Co-Editor-in-Chief
March 23, 2015
Filed under Boys Basketball, Sports, Top Stories
"Find a way." It's not just what varsity basketball coach Neil King says before each game. It is how the team makes each play. It is how they claimed the district championship with a record breaking winning streak. Together, they found a way. "It's hard work; It's dedication; It's...