Seniors, this is what no one ever warned us about:
It's been passed down from grade to grade for years that junior year is the most stressful. We are told to be prepared for the toughest, most taxing balancing act of our high school careers, juggling SATs and ACTs, as well as an onslaught of difficult classes. Sure, it's hard, and it lives up to the hype surrounding it, but no one warns us about the terrors of senior year.
I would assume most people believe that senior year is a blow off, because I was one of them. High school is almost over, and it seems like the perfect time to forget about school obligations. Senioritis is kicking in, freshmen are looking tiny and we feel like high school royalty, and students are ready to depart the hallowed hallways of Cinco for labyrinthine college courtyards.
However, no one reminds us of the daunting college application, which rears its ugly head for the majority of our first semester of 12th grade, and provides a maddening road to a successful future in college.
From writing dozens of essays and short answers, hunting for recommendations and remembering to remind teachers to write them before the deadline so our applications aren't incomplete, to filling out the demanding FAFSA form and keeping grades in check so our transcripts look consistent, college apps take over students' lives indefinitely.
The pressure is real, and learning to prioritize deadlines and manage obligations in school with obligations for applications comes with a learning curve. Some students are even applying early action or early decision, and due dates are concentrated in the first semester between November 1 or December 1, meaning extra diligence is necessary to keep sane and stay on top of things.
Young padawans, in this season of stress I implore you to stay persistent, and remember that your diligence now will bear fruit soon.
And tell the underclassmen to brace themselves!
About the Writer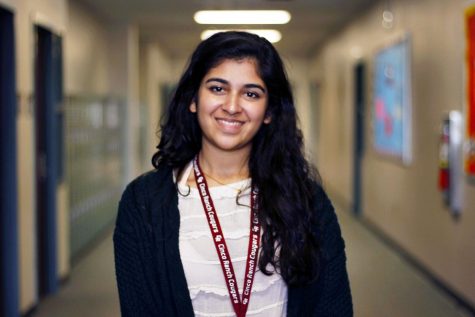 Nandika Mansingka, Editor-In-Chief
When she's not indulging in the wild ride that is college applications, Nandika's 5"1' frame dwells in room 1221 -- aka the place where the magic (and...