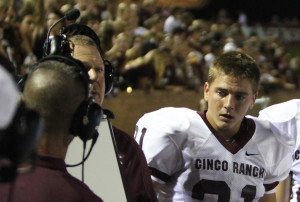 Elizabeth Hale, Co-Web Editor

December 15, 2012
On December 12, the Houston Touchdown Club recognized senior Cameron Moore as one of the top 10 defensive players of the year in the greater Houston area. The Touchdown Club honored Moore, along with 19 other students and 10 coaches, at the Houston Methodist Center for Sports Medicine.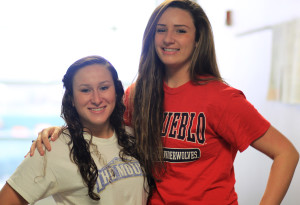 Rachel Childress, Staff Writer

November 2, 2012
Next year, senior Angela Moore will enter Colorado State University and senior Amanda Moore will enter Mount St. Mary's University. Moving to opposite sides of the country, the twins will be split apart when they go to college. Varsity swimmer Amanda is going all the way to Maryland. After debati...