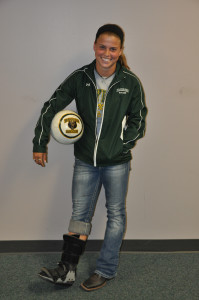 Madeline Brisson, Staff Writer
May 11, 2012
Filed under Soccer, Sports
As the ball soars just above the goalie's finger tips and swishes into the net, the team swarms enthusiastically. This feeling is familiar to senior Jordan Hatler, who, as graduation hits, prepares to slip on Baylor's forest green and gold. For 14 years, soccer has been a part of Hatler's life, and her ...