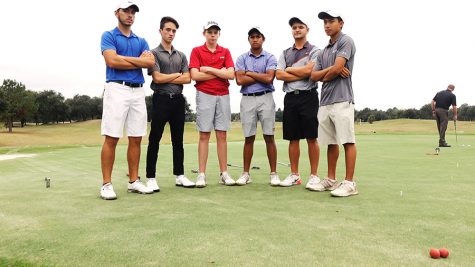 Brynne Herzfeld, Voice Editor

December 16, 2016
The Cougar Boys Golf Team successfully defended its position as division champion at the Dick Harmon Invitational at the GolfClub of Houston on Dec. 9 and 10, scoring a total of 622 over the course of two days. Seniors Jared Bray, Jamie Rogers, Cade Kiser, Lorenzo Siboro and Sean Ngo swept the tourname...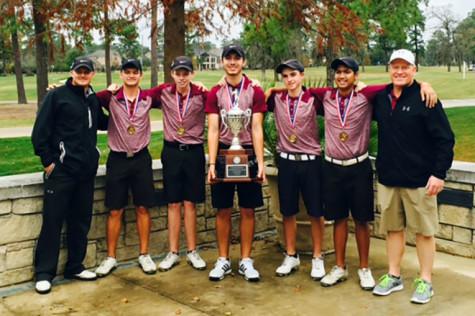 Reagan Bunch, Photo Editor

December 17, 2015
The boys varsity golf team, with players Cade Kiser, Jared Bray, Jamie Rogers, Will Speer, and Lorenzo Siboro, won their division this weekend at the Dick Harmon Memorial Golf Tournament at the Golf Club of Houston. After Friday, they were tied for second, but came back strong on Saturday to clinch...