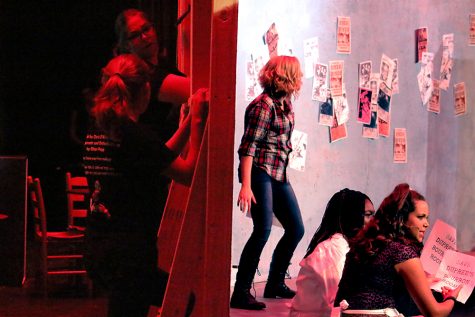 Joanne Chavali, Co-Editor-In-Chief
October 13, 2016
Filed under News, Photos/ Galleries, Top Stories
The theatre company performed Rock Of Ages  tonight at 7:30. Originally by Chris D'Arienzo, the plot follows Drew Boley (Dylan Boyd) and Sherrie Christian (Skyler Sadler) as they both try to chase their dreams of fame down in Hollywood during the late 80's. The show raises curtains tomorrow at ...