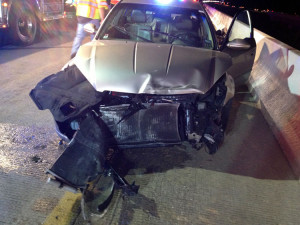 Emily Burleson, Staff Writer
March 20, 2013
Filed under News
Spinning. Spinning, then the car colliding with a guard rail and a white airbag slamming into his chest. Without a doubt, it saved his life. This was Tuesday, Feb. 19 for senior Sebastian Gualy. It was also the most terrifying experience he ever endured. While driving home from lacrosse practice,...
Madeline Brisson, Staff Writer
December 9, 2011
Filed under Voice
 The final bell rings and all of a sudden, it is every man for himself. Everyone throws on their backpack, whips out their keys, and all of the good manners that their parents brought them up with are history. Do not pretend that you do not know what I am talking about. 2,500 students. 3 roads out....