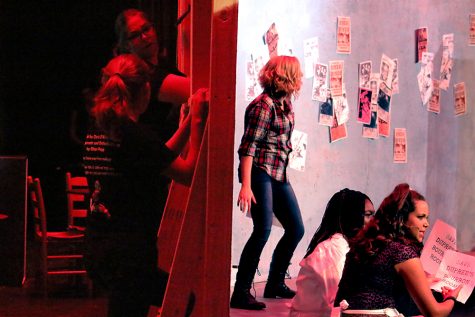 Joanne Chavali, Co-Editor-In-Chief
October 13, 2016
Filed under News, Photos/ Galleries, Top Stories
The theatre company performed Rock Of Ages  tonight at 7:30. Originally by Chris D'Arienzo, the plot follows Drew Boley (Dylan Boyd) and Sherrie Christian (Skyler Sadler) as they both try to chase their dreams of fame down in Hollywood during the late 80's. The show raises curtains tomorrow at ...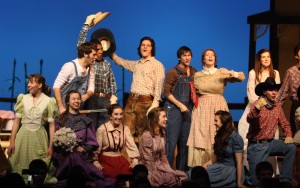 Michelle Chong, Features Editor
February 9, 2012
Filed under Features
Noise and chatter slowly wanes as the lights dim and the curtains are shut. Hushed voices chatter quietly as the audience waits for the performance to start.  But this is not really the beginning, but rather the final stretches of the journey: a journey to the end of the production cycle of Oklahoma!, the Fine...