Patrick Mahomes- Beyond Super
NFL athlete wins Super Bowl after high school prediction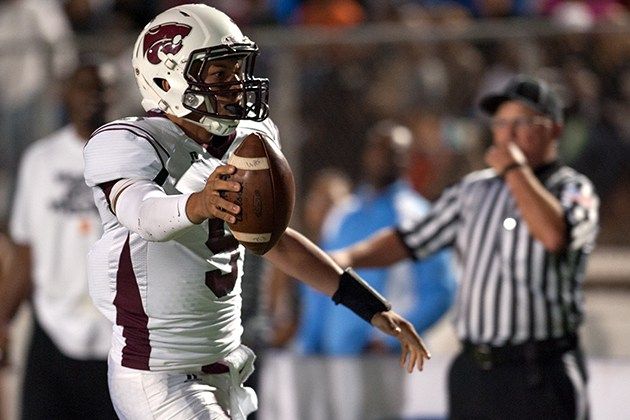 Patrick Lavon Mahomes II. If you live in the year 2020 or have any sports knowledge whatsoever, you have probably heard this superstar's name. The 24-year-old quarterback just won his first Super Bowl ring with the Kansas City Chiefs and became the youngest player in football history to ever be awarded a Super Bowl MVP. Mahomes, alongside wide receiver Tyreek Hill, tight end Travis Kelce, and head coach Andy Reid brought the Lombardi trophy back to K.C. for the first time in half a century. The Chiefs defeated the Houston Texans, Tennessee Titans, and San Francisco 49rs during the postseason to claim their second franchise Super Bowl ring with all three wins emerging from a double digit deficit and a second half comeback. Following the Super Bowl, everyone seems to wonder where this kid and his talent came from. Thus sparks the begging question. Who was Patrick Mahomes six years ago?
"We are a proud small town that has been inundated with media for the past two years," Whitehouse High Journalism Teacher Paige Dyer said. "There was lots of excitement leading up to the game and after the win. Many businesses painted 'Go Chiefs,' 'Patrick is my Mahomie,' 'Bel15ve,' etc. on their windows. Cars were and are still decorated."
Whitehouse Texas. If you have not heard of it, here is why. Whitehouse is a small, rural town east of Dallas with just over 8,000 residents, and only one public high school. However, since the Chiefs' win, this town has definitely seen it's deserved recognition. Mahomes has undoubtedly become the face of this town. Whitehouse lives and breathes K.C. Their dedication and devotion to the third-year pro quarterback is just as strong as it was in high school. Prior to his outstanding NFL performance, Whitehouse, Texas had never experienced fandom like this before.
"We certainly knew he would continue to become a stellar athlete, the higher the athletic level he went," Dyer said. "My dad was a sports journalist and a retired teacher. He substituted my classes when I was out for various events. Patrick's senior year, my dad had Patrick and a few other athletes sign a four page newspaper spread the Tyler Morning Telegraph put out regarding the athletes of Whitehouse High. My dad always knew how big Patrick would be. The one game everyone talks about is our win over John Tyler High in 2013. It was a first for our school to beat JT, the boys did it with a 55-54 victory at home. The stadium went insane! I was excited for our community with that win."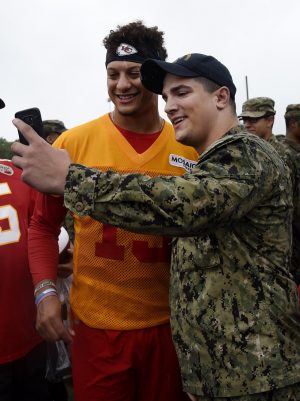 Mahomes wasn't just the athlete in high school, but quite the scholar as well. He excelled in all his classes and represented his school just as much off the field as he did on. Peers would often turn to Mahomes for advice and he was considered a role model to many. His humble traits were noticed by all Whitehouse faculty and staff.
" I taught Patrick, he took a photojournalism class his junior year," Dyer said. "He was always kind, respectful and diligent in getting his work done, so I never had a concern that he wouldn't turn something in. He made good grades."
It was never in question whether Mahomes would go on to do bigger and better things, especially coming from a line of family athletes. His father, Pat Mahomes Sr. pitched in M.L.B from 1992-1993 for multiple organizations. Pat was always supportive of his son's decisions, even if that meant pursuing football over baseball. It was difficult for Mahomes to balance both sports after already being drafted by the Detroit Tigers in 2014. In Patrick's junior year at Texas Tech, he began to gain serious attention from professional football teams as a potential draft nominee. Mahome's dream to compete at the professional level was closer to becoming a reality. Both Texas Tech and Whitehouse knew that in either sport he would go on to choose, he would excel. He just needed to decide which direction he wanted to pursue.
"Patrick was an incredible baseball player," Dyer said. "While at Tech, he was drafted in the 37th round by the Detroit Tigers his senior year of high school. Patrick was named a Top 10 Faculty Pick by the school faculty and staff, this honor is awarded to ten seniors each year based on students who they feel represent Whitehouse High based on academics, leadership, and talent as a whole."
Following the Super bowl win Feb. 2, significant national attention was shown on Whitehouse High with a prediction dating back to his senior year. Senior classmate, Spencer Shaw, actually predicted a Super Bowl win for Mahomes in his 2014 yearbook quote.
"I am looking forward to seeing Patrick Mahomes' Super Bowl ring," Shaw said.
"Our yearbook has been mentioned in the media from BBC to Sports Illustrated to Jimmy Fallon because of a quote one of Patrick's friends made in the book stating he looked forward to seeing Patrick's Super Bowl ring at the 10 year reunion," Dyer said. "The media presence was so strong that the PR Director for the district asked that we take a few days off from the media so our students could return to focusing on their studies. Media was constantly here on the high school and one of our elementary campuses non-stop for a few weeks."
Mahomes is now entering his fourth year in the N.F.L. The 24 year-old's future is bright. He has successfully brought a whole new style to America and the game of football. An era of flashy passes, quarterback scrambles, and no-look throws. If he can keep up his consistent play making, he will become one of the best quarterbacks out of Texas the nation has ever seen.
It is now clear to everyone about what it takes to be successful out of high school. His experience shows that a student does not need money, high profile recruiting, or a fancy private school to attend. You just need a passion, and a dream to follow. Mahomes turned out from a town of just 8,000 people and made it his biggest support system in America. Whitehouse was with him through it all. They got him through high school, they sent him off to college, and they watched him win a Super Bowl. Something that most high schools will never get to experience.
"We are a thankful community that the Martin/Mahomes family decided to return to their roots in East Texas," Dyer said. " I truly believe the Lord placed certain people in Patrick's life to help perfect his God given talent, those people include the coaches and teachers I work with daily. We are proud to see one of our own live his dream and live it well, that's one of the many roles as educators, to see our students succeed in anything and everything they want from life. We are blessed to have been able to be a part of a brief moment in Patrick's life and career."
About the Contributor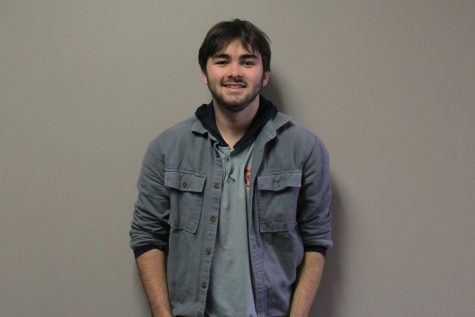 Benjamin Bradford, Staff Writer
Meet senior journalist, Chicago native, and feature story writer, Benjamin Bradford. He is a music fanatic, history buff, and an avid writer. Ben began...